Rancho Cordova's Top Emergency Heating Engineer: A Guide
By Brian on November 16, 2023
---
Whether it's the dead of winter or the dawn of spring, heating issues can rapidly escalate into havoc-filled situations and disrupt your daily life. Especially in places like Rancho Cordova, a city often marked by chilly nights, having a reliable heating system in place is not just a comfort but a necessity. This is where the invaluable role of an emergency heating engineer in Rancho Cordova, California, comes to the forefront.
Understanding the Role of an Emergency Heating Engineer
An emergency heating engineer is your go-to professional for tackling unexpected mishaps and malfunctions in your heating system. From routine maintenance to sudden breakdowns, these experts work round the clock, ensuring that warmth and comfort aren't compromised in your home. Knowing who to call when your heater acts up, in the chilly late-night hours or on a busy weekday, eases the stress of dealing with heating emergencies.
Importance of Hiring a Professional Heating Engineer
Opting for a professional heating engineer is crucial. Their expertise allows them to accurately diagnose the core issue, be it a faulty furnace or a gas line problem, and implement effective solutions that prevent recurrence. Not to mention, these professionals are equipped with specialized skills and ensure that the maintenance or repair is conducted safely, significantly minimizing the risk of potential mishaps.
Let's explore some key points that underline the importance of professional heating engineers.
• Quicker Response Times: Professionals are readily available at any time of the day to handle heating emergencies, restoring normalcy as soon as possible.
• Preventive Solutions: Experts can identify potential issues, providing preemptive solutions that prevent costly breakdowns in the future.
• Expertise: Possessing deep knowledge and skills, heating engineers can handle all sorts of heating issues accurately, minimizing the risk of recurring problems.
Refer to the infographic below for a quick overview of the importance of hiring professional heating engineers.
Choosing an emergency heating engineer goes beyond just dialing a number when you are in dire need. It's about building a trust-based relationship with professionals like us at Go Pro Plumbing who hold your comfort paramount. Stay tuned as we delve into the nuances of why Rancho Cordova needs emergency heating engineers and how Go Pro Plumbing caters to this critical need.
The Need for Emergency Heating Engineers in Rancho Cordova, CA
Rancho Cordova, CA boasts a diverse climate, with sweltering summers and chilly winters, making the need for efficient heating systems crucial. But what happens when your heating system starts acting up at the most inconvenient time? That's where emergency heating engineers step in to save the day (or night).
Common Heating Problems in Rancho Cordova
A heating system, like any other piece of machinery, is susceptible to breakdowns and malfunctions. Let's take a look at some common heating problems that residents in Rancho Cordova may encounter.
No Heat or Insufficient Heat: This can be due to a variety of reasons, from a faulty thermostat to a broken heating element, or even an issue with the gas supply, as suggested by Go Pro Plumbing.
Noisy Heating System: Unusual noises coming from your heating system can signal blockages or mineral deposits inside the system. If left unattended, these could lead to potential damage and inefficiency.
Smelly or Discolored Heat: If your heating system is emitting a strange smell or the heat appears discolored, it could indicate bacterial growth or rusting from the inside.
Leaky Systems: Leaks can lead to increased utility bills, water damage, and mold growth. They usually occur due to a faulty valve or a breach in the system itself.
The Impact of Weather on Heating Systems in Rancho Cordova
Rancho Cordova experiences a Mediterranean climate, with cool, wet winters. During these times, the heating systems are heavily relied upon to keep homes and businesses warm. However, extreme weather conditions can put a strain on these systems, leading to increased chances of breakdowns and malfunctions.
Moreover, sudden drops in temperature can cause pipes to freeze and eventually burst if not properly insulated. This can cause extensive water damage and require costly repairs.
In conclusion, emergent situations like these underline the importance of having a reliable emergency heating engineer at your disposal. In the following sections, we will discuss what you can expect from a top emergency heating engineer and why we, at Go Pro Plumbing, are the perfect fit for your emergency heating needs in Rancho Cordova, CA.
What to Expect from a Top Emergency Heating Engineer
When facing a heating emergency, time is of the essence. Having a Rancho Cordova emergency heating engineer who can respond quickly and efficiently is crucial. Here are some key attributes you can expect from top-notch emergency heating engineers.
Quick Response and 24-Hour Availability
The first and most important quality of a top emergency heating engineer is their ability to respond promptly to your call. Emergency heating problems can occur at any time of the day or night. That's why it's essential to have a heating engineer who is available 24/7.
At Go Pro Plumbing, we understand that heating issues won't wait for a convenient time to occur. Our team is always available around the clock, ready to resolve your heating emergencies promptly and professionally. We ensure that your heating system is up and running again in no time, minimizing discomfort and potential damage to your property.
Expertise in Various Heating Systems
Different homes and businesses in Rancho Cordova, CA use different types of heating systems. These could be gas heaters, furnaces, heat pumps, or other heating systems. A top emergency heating engineer should have the skills and knowledge to handle a wide range of heating systems.
Our team at Go Pro Plumbing brings decades of experience in dealing with various types of heating systems. Whether you have a gas heater or a furnace, you can count on us to diagnose and fix any issues that may arise.
Proper Licensing and Insurance
Working with a licensed and insured heating engineer is crucial. This ensures that they have the necessary qualifications to perform the job, and in case of any unforeseen incidents, you won't be held liable.
As a licensed and insured plumbing company in Sacramento and the surrounding areas, we at Go Pro Plumbing strive to provide our customers with peace of mind knowing they are in good hands.
Excellent Customer Service
Great customer service is the hallmark of a top emergency heating engineer. This includes clear communication, respecting your property, and ensuring you are satisfied with the work done.
We at Go Pro Plumbing are committed to providing exceptional customer service. From your first call to the completion of the job, we ensure you are kept in the loop, and all your questions are answered. We respect your property and leave it as clean as we found it. But don't just take our word for it – check out our customer testimonials and see why we are the preferred choice for emergency heating services in Rancho Cordova, CA.
In conclusion, when you choose Go Pro Plumbing as your emergency heating engineer in Rancho Cordova, CA, you're choosing a team that is quick, professional, knowledgeable, insured, and dedicated to excellent customer service. We're always ready to assist you when you need us most.
Go Pro Plumbing: Your Reliable Emergency Heating Engineer in Rancho Cordova
As the temperature drops and your home becomes a haven of warmth, the last thing you want is your heating system breaking down. Wouldn't it be comforting to know that there's a reliable emergency heating engineer in Rancho Cordova, CA, ready to spring into action when you need them most? That's where Go Pro Plumbing comes in.
Overview of Go Pro Plumbing Services
As a leading plumbing and heating service provider in Northern California, we pride ourselves on providing a comprehensive range of services. Our expertise spans from dealing with common plumbing issues to tackling complex heating emergencies. We offer maintenance, repairs, and installations for various heating systems, ensuring your home stays warm and comfortable all year round.
Go Pro Plumbing's Commitment to Outstanding Customer Service
At Go Pro Plumbing, our commitment to outstanding customer service sets us apart from the competition. We understand the stress and anxiety that come with plumbing and heating emergencies, and we strive to alleviate these pressures by providing swift, professional, and courteous service. Our team of experts is dedicated to addressing your needs and providing you with peace of mind. As noted by satisfied clients in our testimonials, we prioritize your comfort and satisfaction above all else.
Same-Day Service: A Unique Selling Proposition of Go Pro Plumbing
Understanding the urgency of heating emergencies, we offer a unique selling proposition – same-day service. From the moment you contact us, our team of professionals is ready to respond promptly and work tirelessly to ensure that your heating system is back to normal as quickly as possible. This commitment to swift service minimizes disruption to your daily routine and ensures that you can get back to enjoying the warmth and comfort of your home in no time.
In the cold winter months, a functional heating system is not just a convenience—it's a necessity. At Go Pro Plumbing, we understand this and are here to ensure you never have to face the cold alone. With our team by your side, you can rest assured that your heating emergencies are in good hands.
Tips for Hiring an Emergency Heating Engineer in Rancho Cordova
When you're dealing with a heating emergency, you need a professional who can quickly and effectively resolve the issue. Here are some tips to help you find the right emergency heating engineer in Rancho Cordova, CA.
Checking Credentials and Experience
First and foremost, it's crucial to ensure that the heating engineer you're considering is fully licensed and insured. This protects you from liability in case of injury or damage during the repair process. At Go Pro Plumbing, we are a licensed and insured plumbing company, offering you peace of mind and assurance of our professionalism.
Equally important is the engineer's experience and expertise. A seasoned heating engineer, like our team at Go Pro Plumbing, can rapidly identify issues and offer efficient solutions, saving you time and money. With over 20 years of experience as plumbers, we have seen and resolved a wide range of heating emergencies.
Comparing Quotes and Understanding Pricing
When facing a heating emergency, it can be tempting to hire the first available engineer. However, it's wise to compare quotes from different engineers to ensure you're getting a fair deal.
At Go Pro Plumbing, we believe in transparency and fairness. We offer upfront pricing, which means no surprise charges after the job is done. What's more, we continually strive to provide affordable solutions, even in emergency situations.
Reading Reviews and Testimonials
Lastly, take time to read reviews and testimonials from past customers. This gives you a glimpse into their experience with the heating engineer and their level of satisfaction with the service provided.
We're proud of our positive customer reviews at Go Pro Plumbing. Our commitment to customer satisfaction and our 24/7 emergency service have earned us a solid reputation in Rancho Cordova and the surrounding areas.
Choosing an emergency heating engineer is a decision that should not be taken lightly. By following these tips, you can find a reliable and professional engineer like us at Go Pro Plumbing. Remember, we're here for you, ready to resolve your heating emergencies at any hour.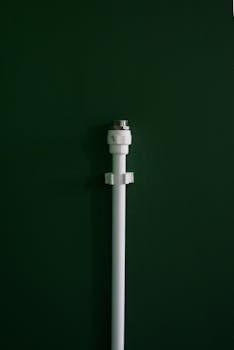 Conclusion
The Importance of Having a Trusted Emergency Heating Engineer
As a homeowner or business owner, having a trusted emergency heating engineer at your disposal is crucial. From sudden breakdowns to unexpected leaks, heating emergencies can occur at any time, causing inconvenience and discomfort. A reliable heating engineer, like the experts at Go Pro Plumbing, can promptly respond to these emergencies, ensuring your home or business returns to normal as soon as possible.
Having a trusted emergency heating engineer also gives you peace of mind. You can rest easy knowing that a professional is ready to address any heating issues that arise, minimizing potential damage and disruption. Moreover, a professional heating engineer not only fixes the immediate problem but also identifies potential issues that could lead to future emergencies, helping you avoid costly repairs.
Why Go Pro Plumbing is the Top Choice for Rancho Cordova Residents
In Rancho Cordova, CA, Go Pro Plumbing stands out as the top choice for emergency heating engineers. Our professional and courteous team brings a wealth of experience and expertise to every job, ensuring top-quality service and lasting solutions.
At Go Pro Plumbing, we prioritize your comfort and convenience. That's why we offer 24-hour emergency services, ready to tackle any heating problem at any time. Whether it's a furnace issue or a gas line problem, our team is equipped to handle it all.
Our commitment to customer satisfaction is unrivaled. We are proud to have numerous testimonials from satisfied customers who appreciate our prompt response, fair pricing, and quality service delivery. Our goal is to ensure that no client has to deal with the discomfort and inconvenience of a heating emergency for longer than necessary.
Beyond heating services, we also offer a comprehensive range of plumbing services. From water heater repairs to drain cleaning, we cater to the unique needs of each client. With Go Pro Plumbing, you're not just getting a service; you're getting a partner committed to your peace of mind.
In conclusion, when emergency heating issues arise, you need a dependable solution – a solution like Go Pro Plumbing. Invest in our professional services and reap the benefits for years to come. For top-quality emergency heating services in Rancho Cordova, CA, choose Go Pro Plumbing. Contact us today to schedule your service appointment!