Experience Top-Notch & Affordable Plumbing Services in Sacramento
By Brian on August 9, 2023
Seeking top-notch, yet affordable plumbing services in Sacramento? You've come to the right place. Plumbing issues are inevitable, whether in your home or business. When they occur, they can cause significant disruption to your daily activities and potentially result in costly damage. This is why it's crucial to have a trusted, professional plumber on speed dial. However, we understand that cost is a significant concern for most property owners. That's why we're here to talk about affordable plumbing services in Sacramento that don't compromise on quality. Read on to discover why Go Pro Plumbing is your best bet for cost-effective, high-quality plumbing solutions.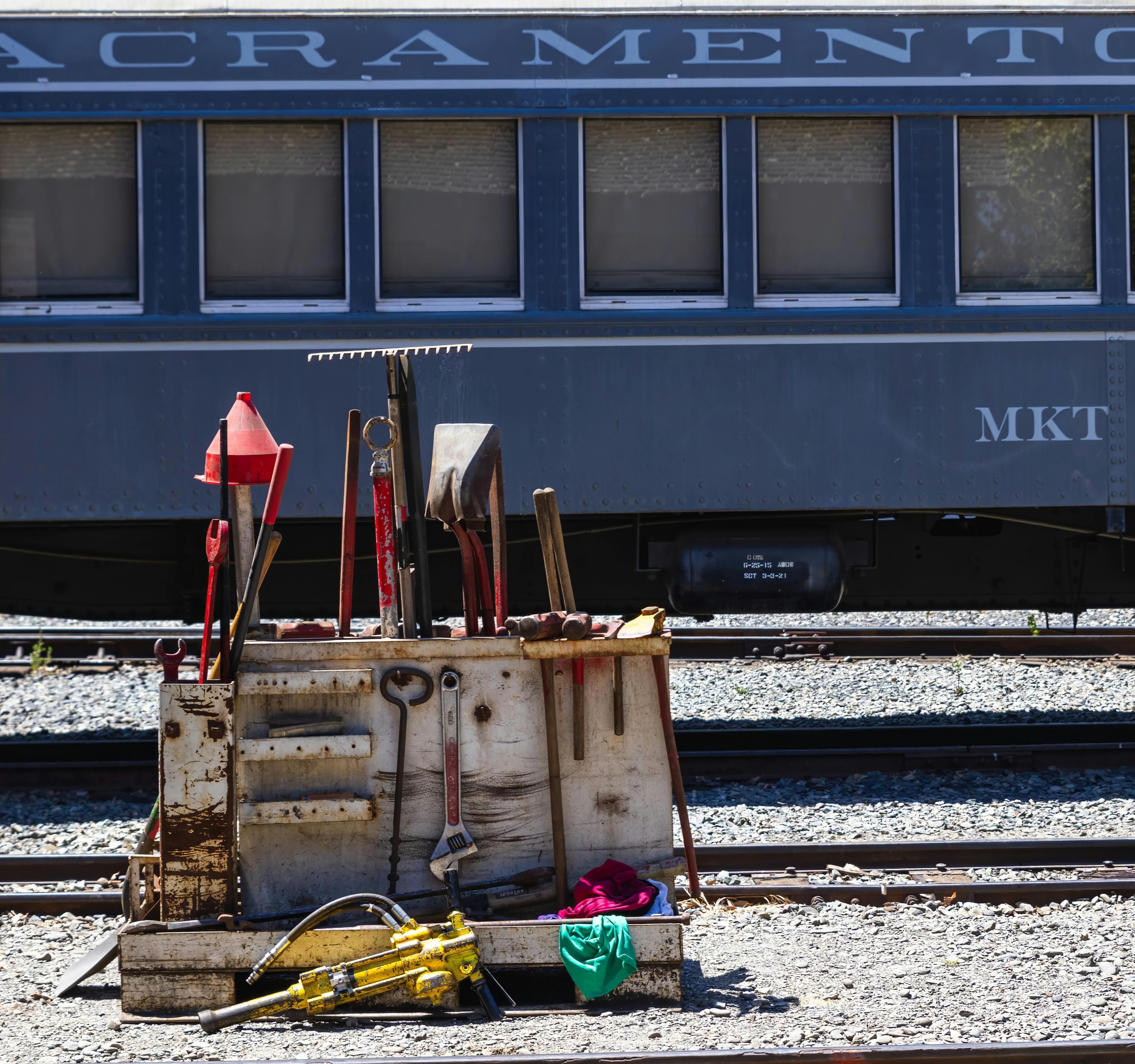 Understanding the Importance of Affordable Plumbing Services
Our access to clean water, disposal of waste, and comfort largely depends on the efficiency of our plumbing systems. It's a crucial component of our daily lives, and when it encounters problems, it can disrupt our routine, causing inconvenience and stress.
The Role of Plumbing in Everyday Life
Plumbing is more than just pipes and faucets. It's the water that flows when you turn on your shower in the morning, the flush of your toilet, and the drainage system that whisks away waste and prevents your home from flooding. It's the gas supply to your stove, the water heater that provides hot water for your dishes, and the outdoor sprinkler system that keeps your lawn lush and green. In essence, a well-functioning plumbing system ensures a comfortable, healthy, and convenient living environment.
The Financial Impact of Plumbing Issues
When plumbing issues occur, they can often lead to unexpected expenses. A leaky faucet, for instance, can waste gallons of water over time, leading to a spike in your water bill. More serious problems like slab leaks or burst pipes can cause extensive water damage, leading to costly repairs and replacements. Such issues can quickly escalate into a financial nightmare if not addressed promptly and properly.
The Value of Affordable Plumbing Services
This is where the value of affordable plumbing services comes in. Cost-effective solutions like those provided by Go Pro Plumbing ensure that you can address your plumbing issues without breaking the bank. Affordable doesn't mean cheap or low quality. It's about providing top-notch services at fair and transparent prices. It's about understanding that every dollar counts and ensuring that you get the best value for your money.
When you choose an affordable plumbing service, you not only save money but also get peace of mind. You can rest assured that your plumbing issues will be dealt with by professionals who are committed to delivering timely and quality service. So, next time you face a plumbing issue, remember – affordable plumbing solutions are within your reach, ensuring your home remains a comfortable and functional space.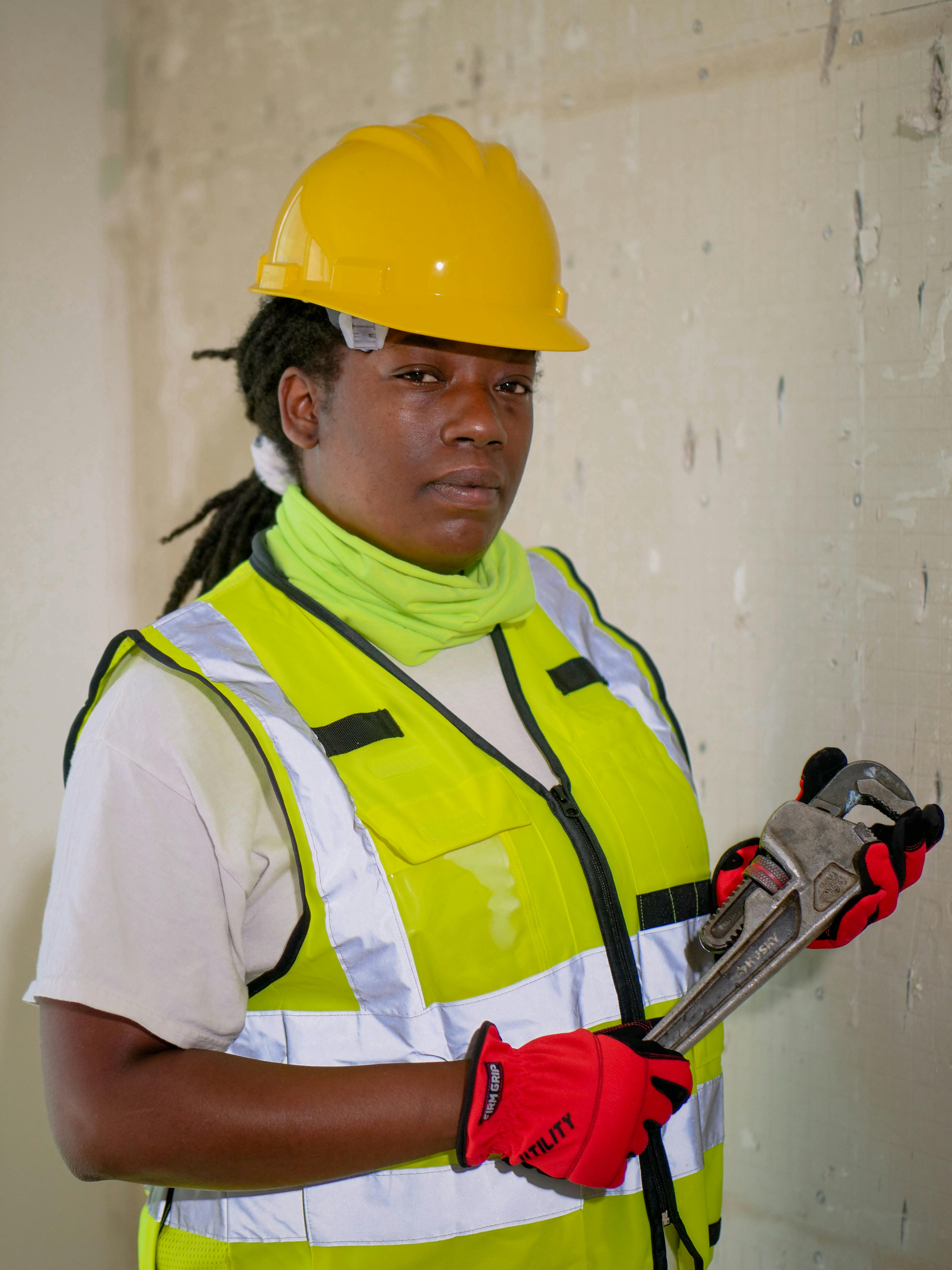 Go Pro Plumbing: Your Affordable Plumbing Solution in Sacramento
When it comes to providing top-notch and affordable plumbing services in Sacramento, Go Pro Plumbing has earned a reputation for excellence. For nearly 40 years, this family-run business has been the go-to solution for many homeowners and business owners in Northern California.
Overview of Go Pro Plumbing
Go Pro Plumbing has been in the business for almost four decades, delivering professional services that range from routine maintenance to emergency repairs. As a locally owned and operated company, they understand the unique plumbing needs of the Sacramento community and are dedicated to delivering efficient, affordable, and high-quality solutions.
Range of Services Offered by Go Pro Plumbing
From water heater repairs to toilet repairs, from drain cleaning to handling burst or leaky pipes, Go Pro Plumbing provides a comprehensive range of services that cater to both residential and commercial clients. Their team of experienced plumbers are equipped to handle any plumbing issue, big or small, ensuring that every job is done right the first time.
Whether you're dealing with a slab leak, a clogged commercial drain, or a faulty water recirculation pump, you can count on Go Pro Plumbing's expertise to get your plumbing system back in peak condition. They also offer water conservation solutions and bathroom remodeling services, making them a one-stop shop for all your plumbing needs.
Unique Selling Proposition: Outstanding Customer Service and Same-Day Service
What sets Go Pro Plumbing apart from the rest is their commitment to customer satisfaction. They've perfected the art of customer service, ensuring that clients are kept in the loop every step of the way. With a team of courteous professionals who are dedicated to solving your plumbing issues promptly and efficiently, it's no wonder their clients continue to seek their services.
Furthermore, Go Pro Plumbing understands that plumbing issues can occur at the most inconvenient times. That's why they offer same-day services, ensuring that your plumbing emergencies are addressed as soon as possible. With Go Pro Plumbing, you get the assurance of prompt, reliable, and affordable plumbing services right when you need them.
In short, when it comes to affordable plumbing services in Sacramento, Go Pro Plumbing is the name you can trust. Their commitment to quality, affordability, and customer satisfaction makes them a top choice for all your plumbing needs.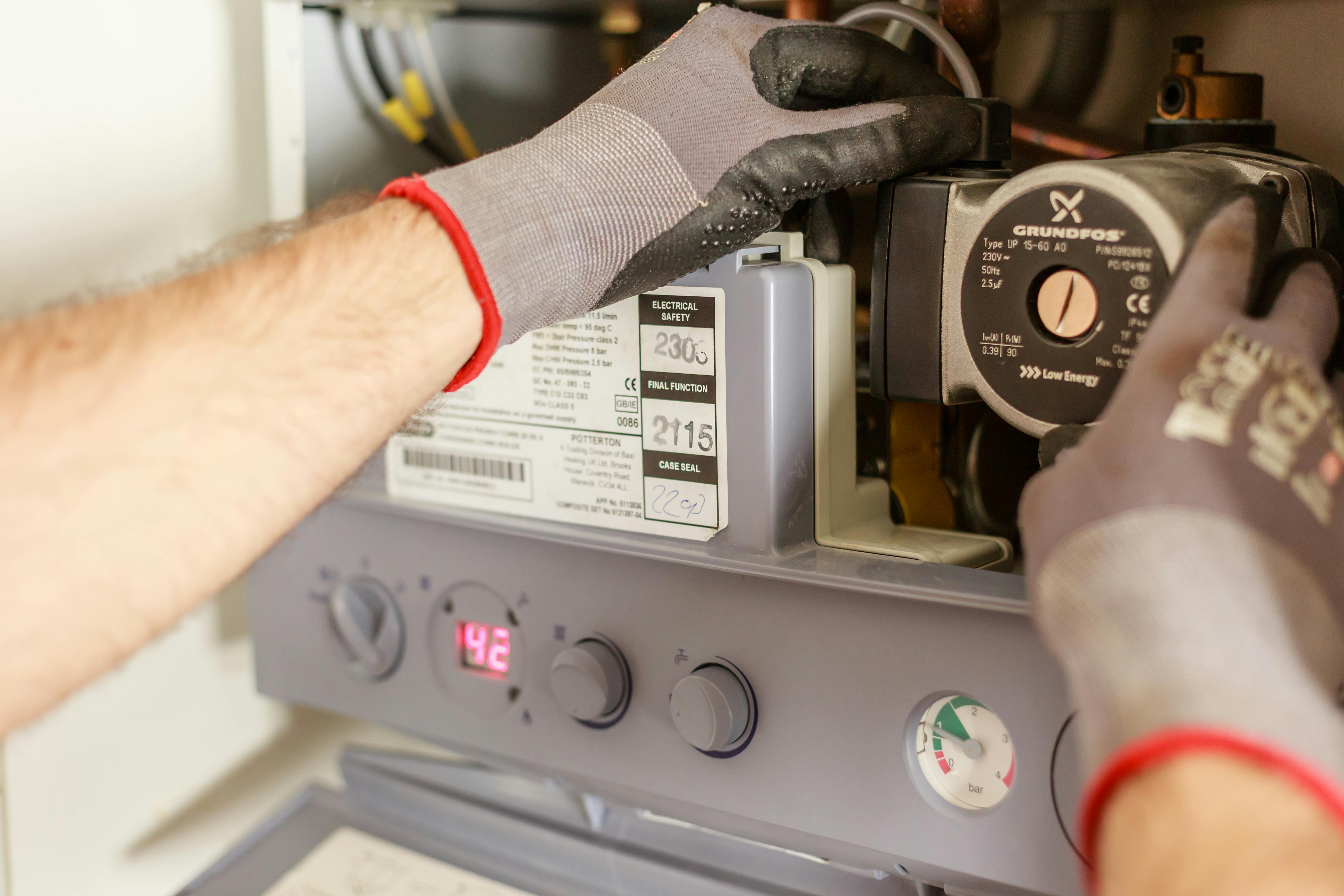 Detailed Breakdown of Go Pro Plumbing Services
From leaky faucets to burst pipes, plumbing issues can disrupt your everyday life. Go Pro Plumbing offers a wide range of services that cater to your every plumbing need. Let's delve deeper into these services and understand how Go Pro Plumbing can restore normalcy in your home or business.
Water Heater Repairs
Did you know that since 1889, water heaters have made the lives of millions of people easier? However, they can sometimes become your biggest headache when they malfunction. The professionals at Go Pro Plumbing are well-versed in water heater repairs, ensuring that your hot water needs are met without any hiccups.
Toilet Repairs
The importance of a functioning toilet cannot be overstated. When there's an issue with your toilet's plumbing, it can cause significant inconvenience, not to mention the potential health hazards. Go Pro Plumbing provides efficient toilet repairs, swiftly resolving any issues to restore your peace of mind.
Drain Cleaning
Clogged drains can be more than just a nuisance; they can lead to health problems and damage your property if left untreated. Commercial drains, in particular, have a higher propensity to get clogged due to their unique usage. Go Pro Plumbing offers thorough drain cleaning services, ensuring that your drainage systems are functioning optimally.
Other Services
In addition to the services mentioned above, Go Pro Plumbing also specializes in handling slab leaks – leaks within the water lines underneath the concrete slab of your home. Such leaks can cause serious damage if not addressed promptly. They also offer pipe replacement, valve replacement, commercial plumbing, and emergency plumbing services. Whether it's a minor leak or a major plumbing project, Go Pro Plumbing has got you covered.
No matter what type of plumbing issue you're dealing with, Go Pro Plumbing provides top-notch services that are both affordable and efficient. Their commitment to excellence ensures that you receive the best possible care for all your plumbing needs.
The Benefits of Choosing Go Pro Plumbing
Choosing a plumbing service is more than just finding a company that can fix a leak. It's about trusting professionals who won't compromise on quality, despite offering affordable rates. It's about relying on a team of experts who value timeliness and professional conduct. And in Sacramento, that means choosing Go Pro Plumbing.
Affordability without Compromising Quality
One of the top concerns when it comes to plumbing services is cost. Homeowners and business owners alike need a service that won't break the bank but also won't skimp on quality. Go Pro Plumbing strikes the perfect balance. With their upfront and fair prices, you know exactly what you're getting into. No hidden costs, no surprise fees. Just straightforward, affordable rates for high-quality plumbing services.
Expertise and Professionalism
When it comes to plumbing services, expertise matters. A misdiagnosed problem or an improperly executed fix can lead to even more issues down the line. That's why Go Pro Plumbing prioritizes hiring only the most skilled and experienced professionals. Their team delivers not only high-quality work but also courteous and professional treatment to all customers.
Prompt and Reliable Service
There's nothing more frustrating than waiting around for a tardy technician, especially when you're dealing with a plumbing emergency. With Go Pro Plumbing, you can expect timely and reliable service. The team is committed to providing same-day services whenever possible, ensuring that you're not left in a lurch.
In choosing Go Pro Plumbing, you're not just getting a solution to your current plumbing problem. You're also investing in peace of mind, knowing that your plumbing system is in the hands of trusted professionals.
Customer Testimonials and Reviews
Positive Experiences from Satisfied Customers
The true test of a service provider's worth is the satisfaction of its customers, and Go Pro Plumbing has certainly passed this test with flying colors. Numerous clients have shared their experiences with the company, painting a picture of a reliable and efficient service provider that delivers high-quality work.
Mike Accer, a satisfied customer, had this to say about his experience: "Go Pro Plumbing helped me and my family in an emergency situation and got the job done quickly. I will use them again for future plumbing issues." His words echo the sentiments of many others who have found Go Pro Plumbing's services to be prompt, professional, and effective in resolving their plumbing issues.
High Ratings and Recommendations
Customer reviews and recommendations hold immense value in today's digital age. High ratings and positive feedback are a testament to the quality of service provided by Go Pro Plumbing. This consistent level of high-quality service has earned the company a strong reputation in the Sacramento area.
The company's commitment to professional, courteous service, combined with their up-front and fair pricing, has made them a go-to choice for many homeowners and business owners in Northern California. Their ability to deliver timely service without compromising on quality has also set them apart as a trusted provider of affordable plumbing services.
In conclusion, Go Pro Plumbing's excellent customer testimonials and high recommendations clearly demonstrate their commitment to providing top-notch, affordable plumbing services in Sacramento. So, if you're in need of plumbing services, you know where to turn.
How to Contact Go Pro Plumbing for Affordable Plumbing Services
Don't let plumbing issues disrupt your peace of mind any longer. Here's how you can get in touch with Go Pro Plumbing to avail of affordable, top-quality services in Sacramento.
Contact Information
The first step to resolving your plumbing issues is simply a phone call away. Reach out to Go Pro Plumbing at 916-249-1646. Their friendly and professional team is ready to assist you and answer any queries you may have.
Service Areas
Located in Northern California, specifically at 1108 Pond View Dr, Folsom, CA 95630, Go Pro Plumbing caters to both residential and commercial clients in and around the Sacramento area. Their wide service area ensures you can count on fast, reliable service wherever you are.
Scheduling an Appointment
Scheduling a service with Go Pro Plumbing is a breeze. You can quickly schedule a service directly through their website. The form is straightforward and user-friendly, ensuring a seamless experience.
Once you submit your request, you'll receive a prompt response. Their team will work with you to schedule a time that suits your convenience, even offering same-day services for those urgent plumbing emergencies.
Don't let another day go by with unresolved plumbing issues. Contact Go Pro Plumbing today and experience the peace of mind that comes with reliable, professional, and affordable plumbing services.
Conclusion
Transform your plumbing nightmare into a sweet dream with Go Pro Plumbing. The company's commitment to providing top-notch, affordable plumbing services in Sacramento has made it a preferred choice among homeowners and businesses alike. With their broad range of services, from water heater repairs to drain cleaning, you can be sure that every plumbing issue will be addressed professionally and promptly.
Their competitive pricing won't leave your wallets empty and the quality of their services won't leave you disappointed. The expertise of Go Pro Plumbing's team, paired with unparalleled customer service, is a testament to their dedication towards their clients. It's no wonder that they continue to receive high ratings and glowing testimonials from satisfied customers.
In a world where unexpected plumbing issues can cause a significant amount of stress, it's comforting to know that there's a reliable company you can turn to. Go Pro Plumbing is not just in the business of fixing pipes and drains, they're in the business of restoring peace of mind.
So, why wait? Say goodbye to your plumbing woes and let Go Pro Plumbing take care of the rest. With just a phone call, you're one step closer to experiencing the best and most affordable plumbing services in Sacramento.