Get the Best Professional Toilet Replacement in Sacramento Today!
By Brian on August 9, 2023
Introduction
There's nothing worse than dealing with a faulty toilet when you're a homeowner or business owner in Northern California. It disrupts your daily routine, creates an unpleasant environment, and can even cause significant water damage if not addressed promptly. If you're dealing with constant toilet problems like frequent clogging, constant repairs, or an aging unit, it may be time to consider professional toilet replacement in Sacramento. Here's why it's crucial to invest in a professional service like Go Pro Plumbing to ensure that your new toilet is installed properly, functions efficiently, and lasts for a long time.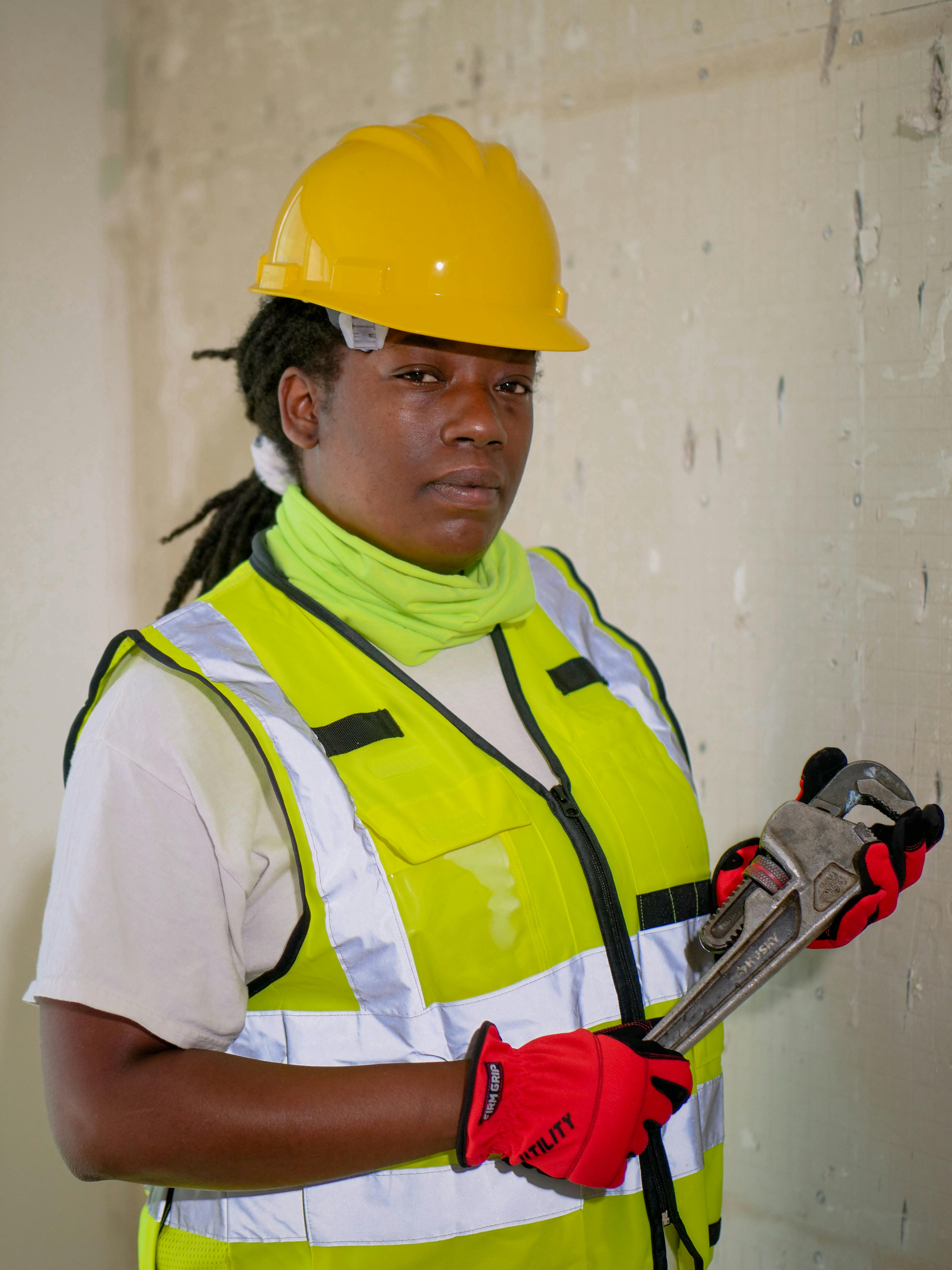 Why Choose Professional Toilet Replacement Services?
In the world of DIY tutorials and home improvement television shows, it's tempting to try and handle plumbing issues on your own. However, when it comes to toilet replacement, it's best to leave the job to the professionals. Let's take a closer look at why professional service is essential, the risks of DIY, and the numerous benefits of hiring an expert for toilet replacement.
Importance of Professionalism in Toilet Replacement
A toilet is an essential part of your home or business, and a properly functioning one is crucial for comfort, hygiene, and water conservation. A professional plumber has the necessary skills, tools, and experience to ensure that the toilet is installed correctly and works efficiently. They understand the complexities of plumbing systems, can quickly identify potential issues, and can provide the most effective solutions.
A professional plumber also ensures that the installation adheres to local building codes and regulations, which can help prevent future issues and even potential fines.
Risks of DIY Toilet Replacement
While DIY projects can be fulfilling and help save money, toilet replacement is not an ideal DIY task. It requires proper knowledge of plumbing systems, the right tools, and a fair amount of physical labor. An incorrectly installed toilet can lead to leaks, water damage, and inefficient performance, leading to higher water bills and costly repairs down the line.
Moreover, a DIY project won't offer you the peace of mind and guarantee that comes with hiring a professional. If something goes wrong after a professional toilet replacement, you can rely on the same service to fix the issue, often under warranty.
Benefits of Hiring a Professional for Toilet Replacement
Choosing a professional for your toilet replacement provides numerous benefits. Firstly, it ensures the job is done correctly and efficiently, minimizing the risk of future problems. It can also save you time and effort, allowing you to focus on your daily activities while the professionals handle the task.
Additionally, a professional can offer valuable advice on the best toilet models to suit your needs and budget. They can also help you understand how to maintain your new toilet to prolong its lifespan and improve its efficiency.
In conclusion, for a hassle-free, efficient, and long-lasting toilet replacement, it's best to hire a professional. Doing so might cost more upfront, but it can save you significant time, effort, and money in the long run.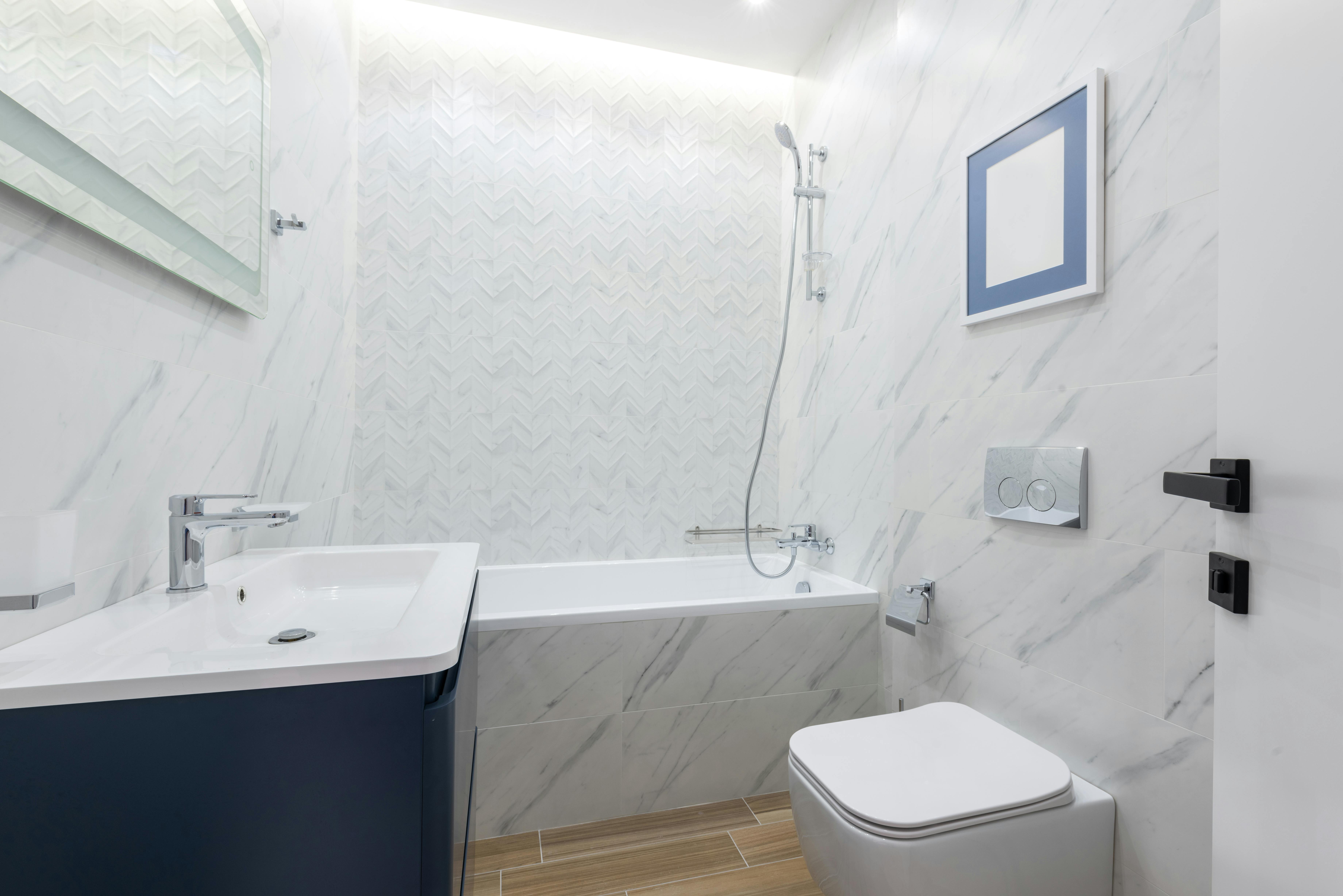 What to Expect from Professional Toilet Replacement Services?
When you hire a professional for your toilet replacement in Sacramento, you're investing in expertise and peace of mind. Here's a brief overview of the steps involved in professional toilet replacement.
Initial Inspection and Diagnosis
The first step to any successful toilet replacement is a thorough inspection and diagnosis. The professional plumber will assess the condition of your existing toilet, identify any problems, and determine the best solution. This could range from minor repairs to a complete toilet replacement. They will also take into consideration the age of your toilet, as toilets have a typical lifespan of about 50 years or more. However, if your toilet is having issues or clogging more frequently than usual, it might be time for a replacement.
Removal of the Old Toilet
Once the decision to replace is made, the old toilet needs to be safely removed. This involves disconnecting the water supply, draining the tank and bowl, and carefully lifting the toilet from its base. It's essential to do this without damaging the surrounding flooring or plumbing. The old toilet is then responsibly disposed of in accordance with local regulations.
Installation of the New Toilet
The installation of the new toilet is a critical step. It involves placing the new toilet on the flange, ensuring a watertight seal, and securing the toilet to the floor. The water supply is then reconnected, and the new toilet is tested for leaks. A professional installer has the knowledge and skills to handle this process efficiently and effectively, ensuring your new toilet functions optimally from day one.
Post-Installation Inspection and Cleanup
After the installation is complete, a final inspection is conducted to confirm everything is working correctly. This includes checking for leaks, testing the flush, and adjusting the water level in the tank if necessary. Once the new toilet is installed and functioning properly, the work area is cleaned up, leaving your bathroom in the same condition it was found, if not better.
In conclusion, professional toilet replacement involves a lot more than just swapping out an old toilet for a new one. It requires precise knowledge, skills, and experience to ensure a smooth and successful installation. Trusting this process to a professional can save you time, money, and potential future problems.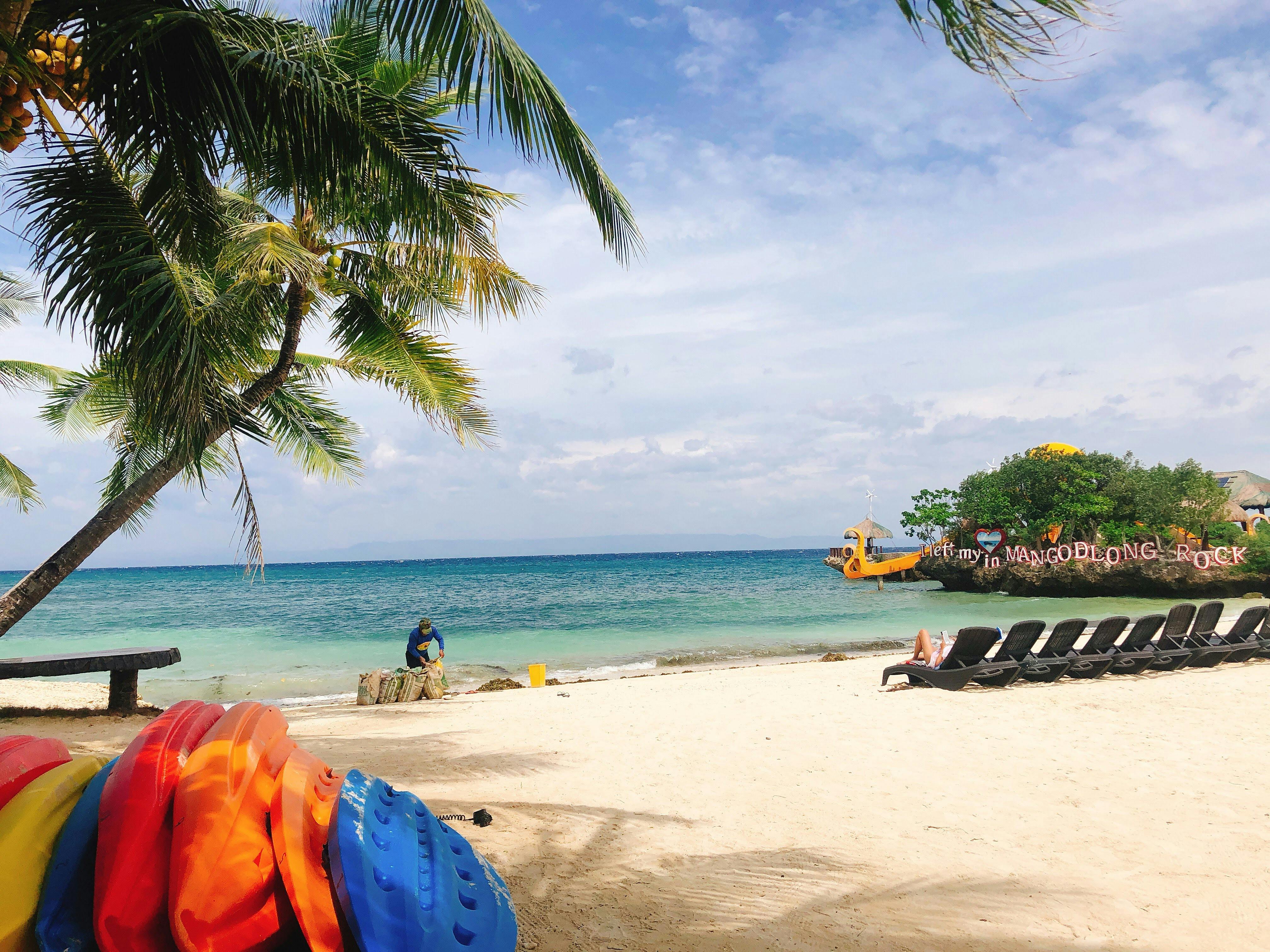 Go Pro Plumbing: Your Trusted Partner for Toilet Replacement in Sacramento
If you're in Northern California and facing toilet troubles, look no further than Go Pro Plumbing. This family-run business is your reliable partner for all plumbing services, including professional toilet replacement.
Overview of Go Pro Plumbing
Go Pro Plumbing is a local, family-run business that has been serving Northern California residents for almost 40 years. Over the decades, they've honed their customer service to perfection and built a reputation for delivering quality work on every project, no matter how big or small. Whether it's a residential or commercial project, their team of highly trained and experienced plumbers is equipped to handle it.
Go Pro Plumbing's Unique Selling Proposition
Go Pro Plumbing stands out in the field of plumbing services with their commitment to providing professional, courteous service at up-front and fair prices. In addition to their high-quality service, they also offer warranties on their work, guaranteeing you peace of mind even after the job is done. This commitment to customer satisfaction, combined with their timely service and quality work, makes Go Pro Plumbing a trusted choice for toilet replacement in Sacramento.
Range of Services Offered by Go Pro Plumbing
Go Pro Plumbing offers a comprehensive suite of plumbing services, from water heater replacements and slab leak repairs to commercial plumbing and emergency services. Their expertise in toilet repair and replacement is unmatched, covering all aspects including leak repair, toilet replacement, frequent clogging repair, and renovation of partial flushes or overflows. With Go Pro Plumbing, you can trust that your toilet troubles will be resolved promptly, professionally, and affordably.
Whether you're dealing with a running toilet bowl, a leaking tank, or a completely broken toilet, Go Pro Plumbing is your go-to solution for swift and reliable toilet replacement in Sacramento.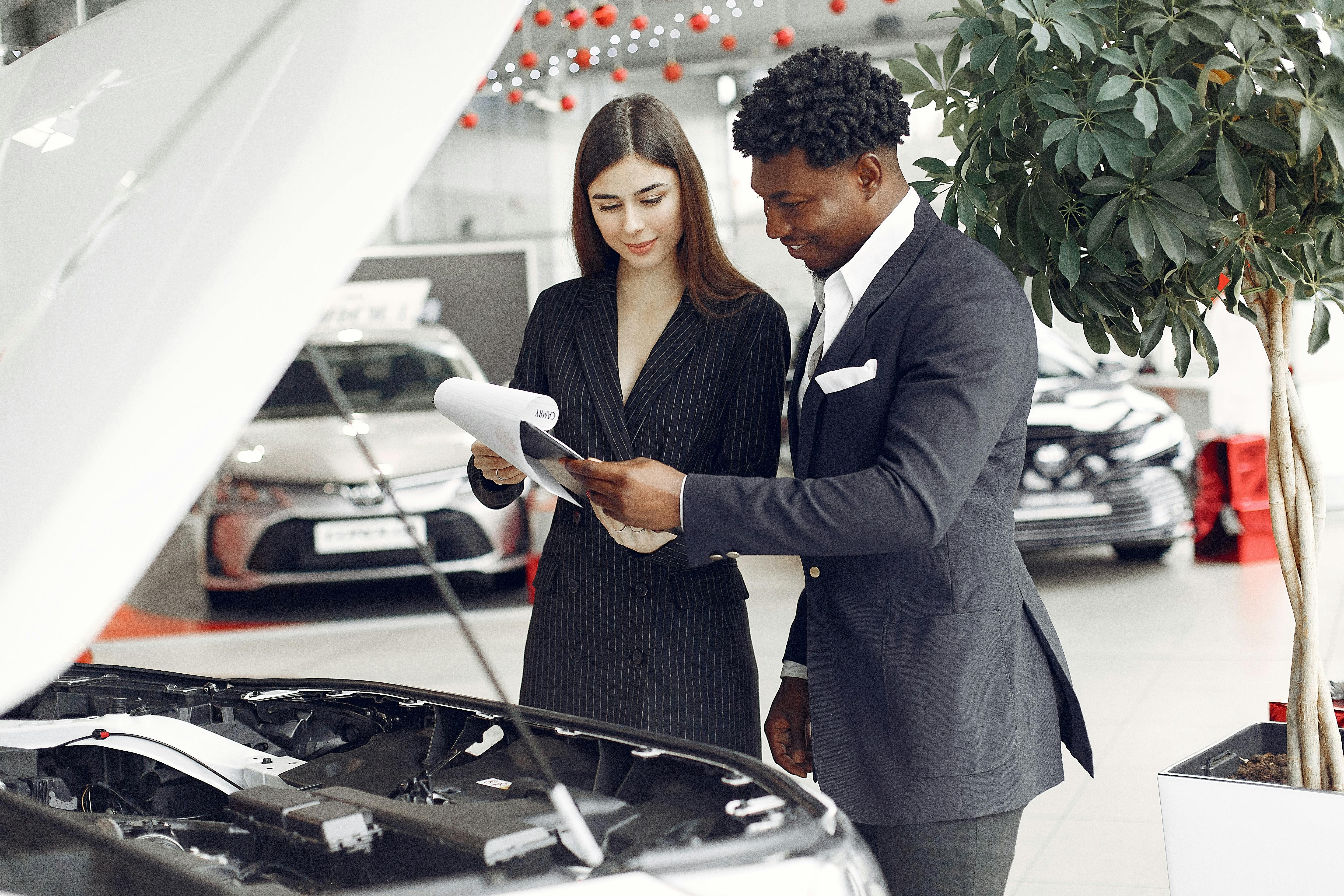 Factors to Consider When Choosing a Toilet Replacement Service in Sacramento
When the time comes to replace your toilet, you don't want to settle for less than the best. Here are the top factors you should consider when choosing a professional toilet replacement service in Sacramento:
Experience and Expertise
The plumbing system in your home is delicate. One wrong move can lead to significant damage and costly repairs. Therefore, it's critical to choose a service with a wealth of experience and expertise. A seasoned plumber will know how to handle any situation that arises during the toilet replacement process, ensuring a smooth and successful installation.
Licensing and Insurance
Always verify that your chosen toilet replacement service is fully licensed and insured. These credentials demonstrate that the company has met the necessary standards and regulations set by the state, ensuring the safety and quality of their work. Additionally, insurance protects you from any liability in case of unexpected incidents during the toilet replacement process.
Customer Reviews and Ratings
The experiences of previous customers can be a valuable resource when choosing a toilet replacement service. Look for a company that consistently receives positive reviews and high ratings. This indicates a track record of delivering excellent service and customer satisfaction.
Pricing and Transparency
The cost of toilet replacement can vary depending on several factors, including the type of toilet, the complexity of the installation, and the rates of the service provider. A reputable company will provide you with a detailed estimate upfront, allowing you to understand exactly what you're paying for. Be wary of services that offer suspiciously low prices; this often indicates subpar work or hidden fees.
Same-Day Service Availability
Toilet issues can be disruptive and inconvenient. That's why it's beneficial to choose a toilet replacement service that offers same-day service availability. This means you won't have to wait days or weeks for your new toilet to be installed, minimizing the disruption to your daily routine.
Choosing the right toilet replacement service is crucial to ensure the longevity and functionality of your new toilet. By considering these factors, you can make an informed decision and find a service that meets your specific needs and expectations.
How Go Pro Plumbing Excels in These Factors?
When it comes to top-notch toilet replacement services in Sacramento, Go Pro Plumbing stands out for its exceptional performance in key areas.
Go Pro Plumbing's Experience and Expertise
With almost four decades of experience in the industry, Go Pro Plumbing has honed its skillset to deliver high-quality, professional solutions. Their seasoned experts know the ins and outs of toilet replacement, ensuring a smooth, hassle-free process from start to finish.
Go Pro Plumbing's Licensing and Insurance
Nothing speaks credibility like proper licensing and insurance. Go Pro Plumbing is a fully licensed and insured company, providing added peace of mind to clients. Their commitment to upholding industry standards is reflected in their dedication to maintaining these important credentials.
Customer Reviews and Ratings for Go Pro Plumbing
The voice of the customer is a powerful testament to a company's service quality. Go Pro Plumbing has garnered glowing reviews from satisfied clients, like Mike Accer, who appreciated the company's prompt and efficient service during an emergency. This consistent high customer satisfaction is a clear indicator of their dedication to excellent service.
Go Pro Plumbing's Pricing and Transparency
Go Pro Plumbing is lauded for its up-front and fair pricing. The company's commitment to transparency means there are no hidden costs or surprise charges. Clients can rest assured they are getting value for their money while receiving top-tier plumbing services.
Go Pro Plumbing's Same-Day Service Availability
In the world of plumbing, emergencies can't wait. That's why Go Pro Plumbing offers same-day services. Regardless of the issue at hand, their team is ready to respond swiftly, minimizing interruptions to your routine and ensuring a quick and efficient toilet replacement.
In conclusion, Go Pro Plumbing excels in areas crucial for a top-tier toilet replacement service provider. Their blend of experience, professionalism, customer satisfaction, and prompt response makes them an ideal choice for your plumbing needs in Sacramento.
When it comes to professional toilet replacement in Sacramento, Go Pro Plumbing's reputation for providing outstanding, courteous service and fair pricing stands out. You can rest assured that your plumbing needs will be handled in a timely fashion and with superior quality.
Their commitment to customer satisfaction shines through in their client testimonials, where numerous patrons attest to the swift and efficient service they received during their time of need. This level of trust and reliability, combined with their robust range of plumbing services, makes Go Pro Plumbing your ultimate partner in addressing your plumbing needs.
Furthermore, their team's expertise guarantees an in-depth understanding and handling of any plumbing issues you might face. This includes the replacement of your toilet, ensuring that your bathroom functions at its best, providing you comfort and peace of mind.
Before you face another day with a malfunctioning toilet, consider reaching out to Go Pro Plumbing. Their professional team is ready to assist you with your plumbing needs, ensuring that your home or business in Northern California remains functional and comfortable. Experience the difference that comes with hiring a top-notch plumbing service provider like Go Pro Plumbing and say goodbye to your toilet troubles today.