Stop the Drip: Expert Sacramento Leaky Faucet Repair Guide
By Brian on August 10, 2023
Introduction
A steady drip, drip, drip can quickly turn from a minor annoyance to a major headache. In Sacramento, many homeowners and business owners are faced with the persistent problem of leaky faucets. Not only does the constant dripping sound get on your nerves, but it also contributes to water waste and can lead to higher utility bills over time. If you're dealing with this issue, you're probably searching for a reliable Sacramento leaky faucet repair service. In this guide, we'll dive into the world of leaky faucets, exploring why they leak, the impact they have on water conservation, and most importantly, how to stop the drip with the help of trusted professionals.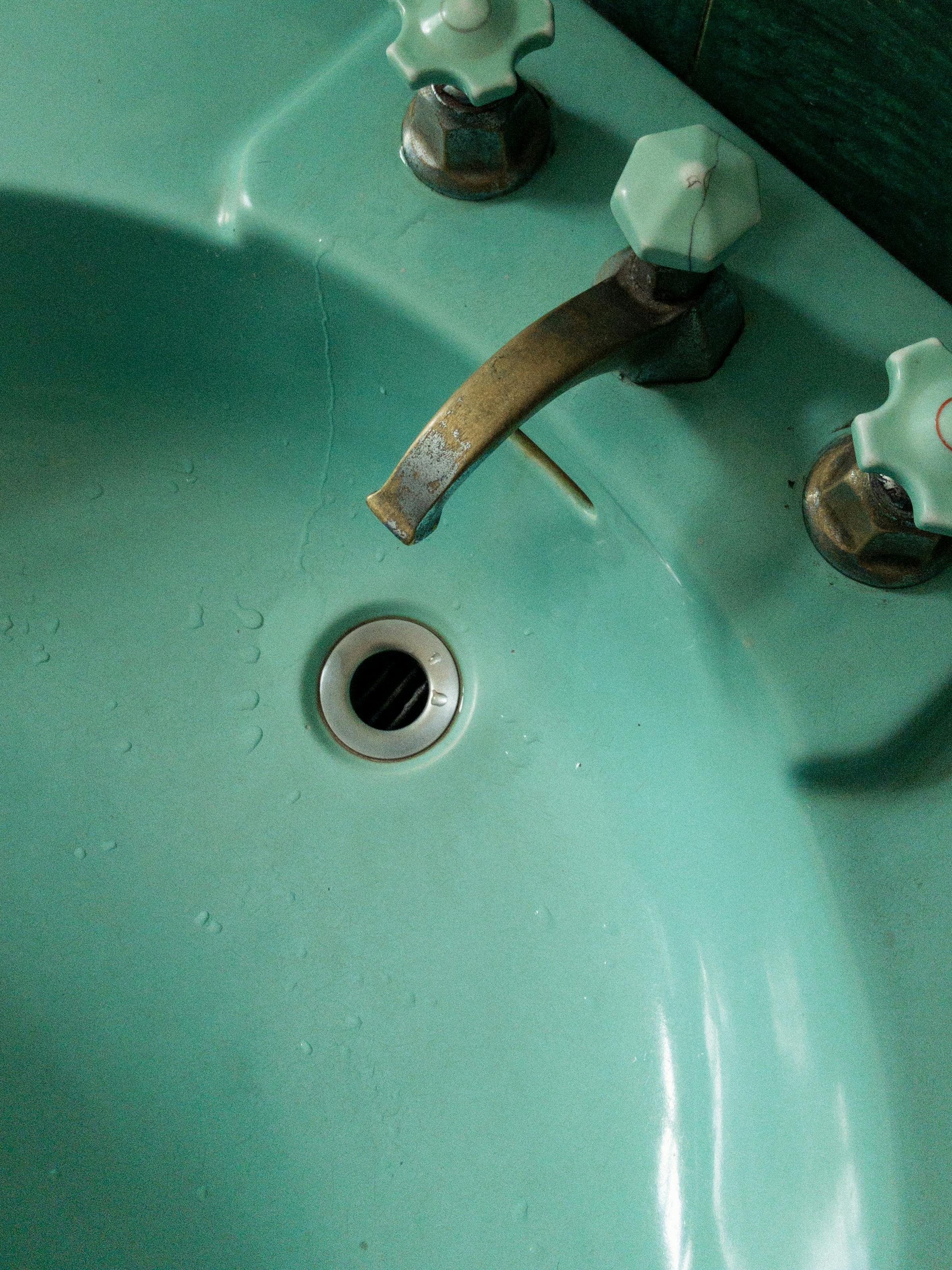 Understanding the Problem: Why Faucets Leak
The relentless drip-drip-drip of a leaky faucet can be more than just an annoyance—it's a symptom of a problem that needs to be addressed. But what causes faucets to leak in the first place? There are several potential culprits that could be to blame.
The Impact of Leaky Faucets on Water Waste
Firstly, it's important to understand the environmental and financial impact of a leaking faucet. According to the United States Geological Survey, a single faucet that drips ten times per minute can waste an astonishing 350 gallons of water per year. Over time, that's a significant amount of water going down the drain (and a noticeable increase in your water bill). By fixing a leaky faucet, you're not just stopping an irritating noise—you're making a positive contribution to water conservation and keeping your household expenses in check.
Common Causes of Leaky Faucets
There are several common causes of faucet leaks, each requiring a different repair approach:
Worn-out Seals: Over time, the seals inside your faucet can wear out due to the constant contact with water. This can lead to water leaking from the base of the faucet.
Corrosion: Faucet valves can corrode over time, which can cause water leaks.
Improper Installation: If a faucet isn't installed correctly, it can lead to leaks. This is why it's crucial to have faucets installed by experienced professionals.
High Water Pressure: Sometimes, your water pressure can be too high for your faucets to handle, causing them to leak.
Worn-out Cartridges: If you have a cartridge faucet, the cartridge itself can wear out over time, causing the faucet to leak.
Understanding these common causes can help you identify the source of your leaky faucet problem. However, accurately determining the cause and carrying out the necessary repairs can be complex and time-consuming tasks. That's where the experts come in. In the following sections, we'll discuss how Go Pro Plumbing can provide the expert Sacramento leaky faucet repair service you need to stop the drip and save on water waste.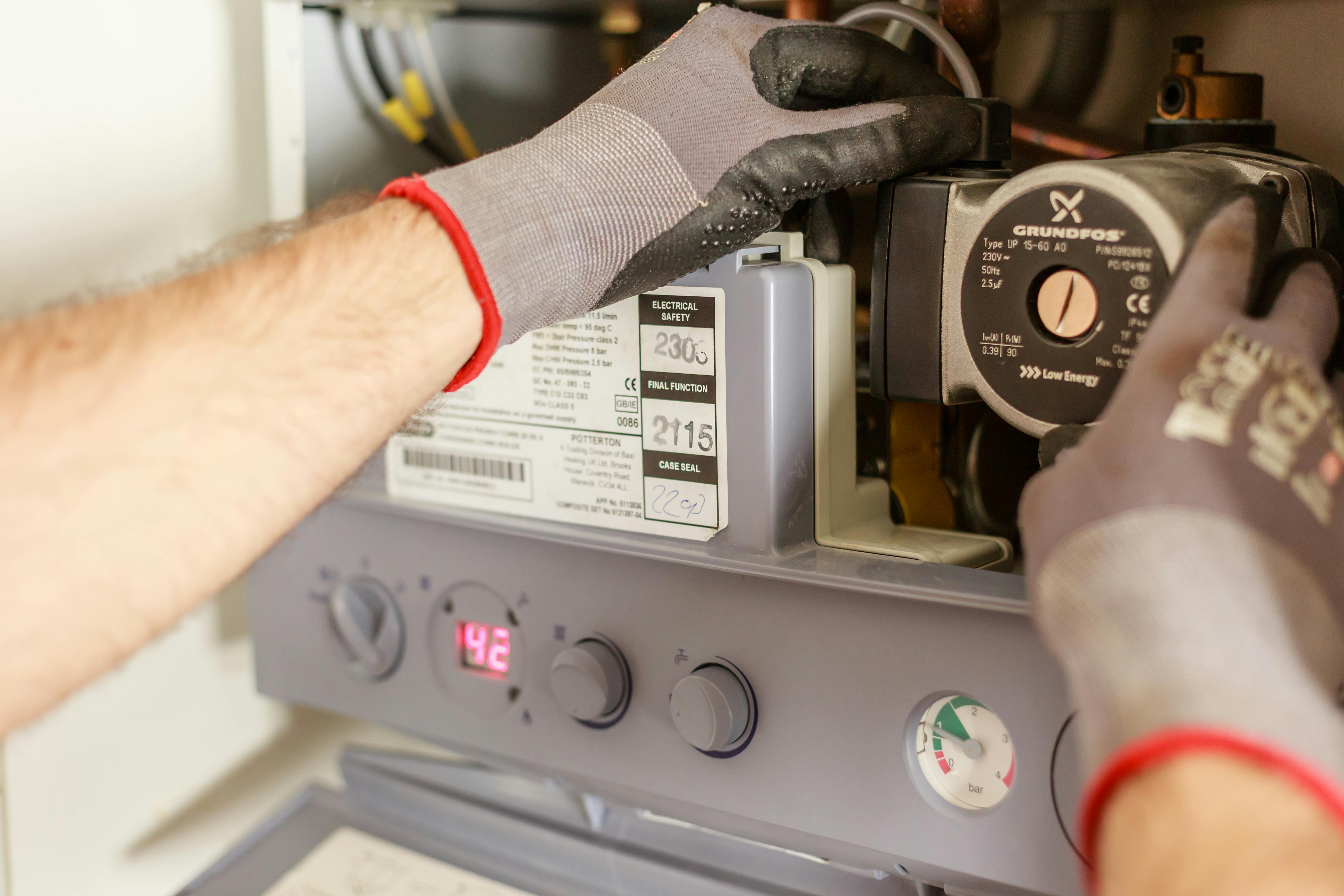 Go Pro Plumbing: Your Sacramento Leaky Faucet Repair Experts
Nothing grates on the nerves quite like the relentless drip-drip-drip of a leaky faucet. Worse yet is when you realize how much water – and money – is going down the drain. In Sacramento, the best solution to end the drip and restore peace to your home or business is Go Pro Plumbing.
Our Commitment to Outstanding Customer Service
At Go Pro Plumbing, we understand that dealing with plumbing issues can be stressful. That's why we've made it our mission to provide top-notch customer service that alleviates your worries and solves your problems. We take the time to listen to your description of the problem, conduct a thorough examination of your leaking faucet, and then explain the issue in detail. Our team ensures you are fully informed about what the repair involves and how much it will cost. This level of transparency and commitment to customer satisfaction sets us apart in the Sacramento leaky faucet repair scene.
Our Same-Day Service Promise
Plumbing problems don't stick to a 9-5 schedule, and neither do we. We understand that when you have a leaky faucet, you need it fixed as soon as possible. That's why we offer same-day services to our Sacramento clients. This means you won't have to live with the annoyance and water waste that a dripping faucet causes for any longer than necessary.
Our Skilled and Experienced Plumbers
Our team comprises skilled and experienced plumbers who are adept at identifying and addressing a wide range of plumbing issues, including leaky faucets. They don't just patch up the problem; they get to the root cause, ensuring a long-lasting solution rather than a temporary fix. Moreover, if we determine that a simple repair won't suffice, our experts are equipped to replace the leaky faucet, ensuring your pipe system continues to run smoothly. This level of expertise and commitment to quality service is what makes us a trusted choice for Sacramento faucet repair.
In the end, you can rest easy knowing that with Go Pro Plumbing, you're not just getting a service; you're getting a solution. Whether you're dealing with leaky faucets, clogged drains, or other plumbing challenges, we've got you covered. So, stop the drip and save your peace of mind by choosing Go Pro Plumbing – your Sacramento leaky faucet repair experts.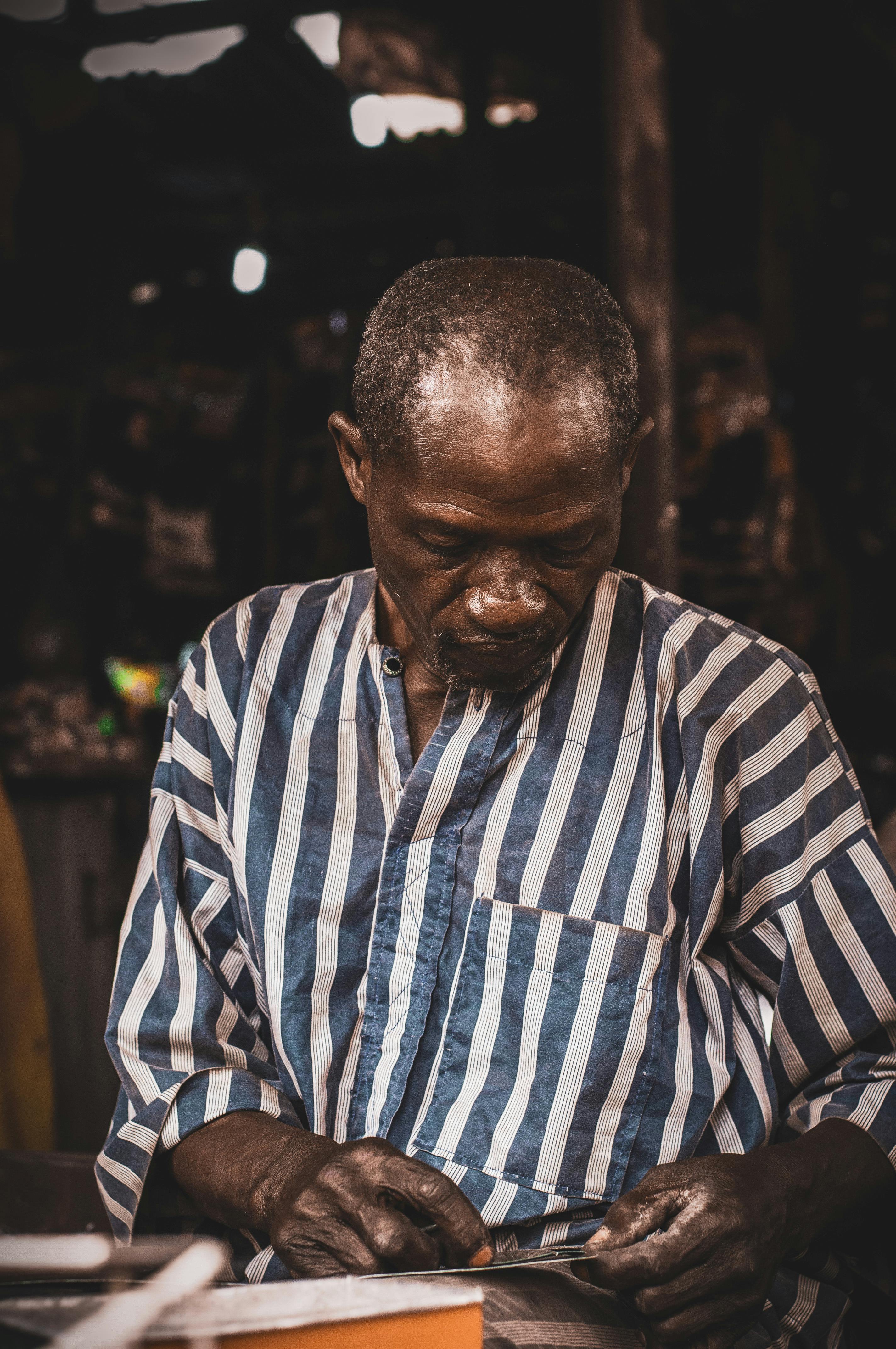 How We Fix Leaky Faucets in Sacramento
Fixing a leaky faucet isn't as simple as tightening a screw or replacing a washer. It's a systematic process that requires careful attention to detail, a deep understanding of plumbing systems, and the right set of tools and skills. At Go Pro Plumbing, we've honed this process to perfection, ensuring that your faucet works like new and doesn't spring another leak down the line.
Initial Problem Description and Listening
The first step in our leaky faucet repair process is to listen. We take the time to understand the problem from your perspective. By asking the right questions and paying attention to your descriptions, we get a clear picture of what could be causing the leak. This approach allows us to tailor our repair strategies to your specific situation, ensuring effective and efficient solutions.
Detailed Examination of the Leaky Faucet
After understanding your problem, our next step is to conduct an in-depth examination of the faucet. This involves checking each component of the faucet, from the handle to the spout, and the underlying connections to the water supply. We look for signs of wear, damage, or malfunction that could be causing the leak.
Identification and Explanation of the Issue
Once we've identified the problem, we explain our findings to you in plain language. Whether it's a damaged seal, a worn-out cartridge, or a faulty valve, we make sure you understand what's causing the leak and why it needs to be fixed. We believe that knowledge is power, and by educating you about your plumbing system, we empower you to make informed decisions about its care and maintenance.
Providing Repair or Replacement Options
Depending on the severity of the problem, we provide you with either repair or replacement options for your faucet. If a repair can solve the issue, we'll provide a detailed plan of action and a transparent cost estimate. If a replacement is more cost-effective in the long run, we'll recommend high-quality faucets that fit your budget and aesthetic preferences. We're upfront and fair about our prices, ensuring no surprises when the bill comes.
Ensuring Customer Satisfaction with Our Work
Our job isn't done until you're completely satisfied with our work. After repairing or replacing your faucet, we conduct a thorough check to ensure it's working flawlessly and that there are no more leaks. We clean up after ourselves, leaving your space as clean as we found it. And if you have any questions or concerns, we're always ready to address them promptly and professionally.
Fixing a leaky faucet in Sacramento doesn't have to be a stressful, time-consuming ordeal. With Go Pro Plumbing, it's a straightforward process that restores your faucet to optimal condition and gives you peace of mind.
Why Choose Go Pro Plumbing for Your Leaky Faucet Repair
When your faucet is leaking and causing your water bill to spike, you need a reliable service provider who will not only fix the problem but also offer a hassle-free service experience. Here are a few compelling reasons why Go Pro Plumbing should be your go-to choice for leaky faucet repair in Sacramento.
Our Guarantees: Quality, Price, and Satisfaction
At Go Pro Plumbing, we value our customers and aim to provide the highest level of service. We guarantee top-quality workmanship, fair and upfront pricing, and complete customer satisfaction. Whether it's a simple faucet repair or a more complex plumbing issue, our skilled and experienced plumbers approach every project with the same level of commitment and professionalism.
Our Special Offers and Coupons
We understand that emergency plumbing issues like leaky faucets can strain your budget. That's why we offer special offers and coupons to help our customers save money. You can find these special deals on our website and apply them to your service call. This way, you get the professional service you need without breaking the bank.
Our Positive Customer Reviews and Ratings
Our commitment to excellent customer service has earned us numerous positive reviews and high ratings from our satisfied customers. We take pride in these testimonials as they reflect our dedication to providing exceptional service. They also serve as a testament to our expertise in handling a variety of plumbing issues, including leaky faucet repairs.
Choosing the right service provider for your leaky faucet repair in Sacramento is crucial. With Go Pro Plumbing, you can expect prompt, professional service, competitive pricing, and a customer-oriented approach. So, don't let a leaky faucet disrupt your daily routine or inflate your water bill. Contact us today and let our experts handle the problem efficiently and effectively.
When to Call a Professional for Leaky Faucet Repair
It may be tempting to try and fix a leaking faucet yourself, but this can often lead to further complications or even worsening the original problem.
Signs Your Faucet Needs Professional Repair
There are several tell-tale signs that your faucet may need professional attention:
Persistent Dripping: If your faucet continues to drip despite your best DIY efforts, it's time to call in the pros. This could indicate a worn-out seal, a damaged cartridge, or a more complex issue within the faucet mechanism.

Reduced Water Pressure: If water is trickling out of your faucet when it used to flow freely, this could be a sign of a blockage or a problem with the faucet's aerator.

Rusty Water: If the water from your faucet is discolored or has a rusty hue, this could indicate corrosion in your pipes or faucet.

Faucet Doesn't Turn Off Properly: If the faucet handle doesn't turn off the water flow completely or turns with difficulty, you may have a worn washer or a broken part in the faucet assembly.

Visible Leakage Around The Base: If you notice water pooling around the base of your faucet, it's a clear sign that there's a leakage issue that needs professional attention.
The Risks of DIY Faucet Repair
While the internet is filled with guides and tutorials on how to fix a leaky faucet, the reality is that DIY repairs often end up causing more harm than good. Here's why:
Inadequate Tools: Professional plumbers come equipped with the right tools for every job. Using the wrong tools can lead to damaged parts and even more leaks.

Lack of Experience: Without the proper training and experience, it's easy to misdiagnose the problem or install parts incorrectly.

Potential for Further Damage: A simple mistake during a DIY repair can lead to water damage, mold growth, and even structural damage to your home.

Voided Warranties: Attempting to fix a faucet yourself can void any warranties you may have on the faucet or its parts.
When it comes to leaky faucet repair in Sacramento, it's best to leave it to professionals like Go Pro Plumbing. We have the skills, experience, and equipment to handle any faucet problem, ensuring a long-lasting solution that safeguards your home and your peace of mind.
Contact Go Pro Plumbing Today
Don't let that incessant drip disrupt your peace of mind any longer. If you're dealing with a leaky faucet in Sacramento, reach out to us immediately.
How to Schedule Your Leaky Faucet Repair Service
Scheduling your leaky faucet repair service with us is as simple as picking up the phone. Our friendly, professional customer service team is standing by, ready to assist you. Simply dial 916-249-1646 and describe the issue you're experiencing. We'll arrange a convenient appointment time for one of our skilled plumbers to visit your home or business, diagnose the problem, and provide an effective solution.
You can also contact us online via our website. Fill out the provided form with your contact information and a brief description of the issue, and one of our team members will get back to you as soon as possible.
Our Service Areas in Sacramento
We proudly provide top-notch plumbing services to various locations within the Greater Sacramento area. Whether you're in East Sacramento, Granite Bay, Arden, El Dorado Hills, or any other neighborhood within our service area, you can trust us to attend to your leaky faucet swiftly and efficiently.
Remember, a leaky faucet isn't just annoying—it can also lead to significant water waste, increased utility bills, and potential damage to your property. Don't wait until a small leak turns into a big problem. Contact Go Pro Plumbing today and let our expert plumbers fix your leaky faucet, ensuring a smooth, efficient plumbing system in your home or business.
Conclusion
From the moment you spot that first drop of water, it's essential to take action and seek help from a professional plumbing service. A leaky faucet is not just an annoying sound in the night, but it's also a sign of a potentially larger issue that could lead to significant water waste and increased utility bills. At Go Pro Plumbing, we understand the urgency of these situations and offer same-day service to address your plumbing emergencies quickly and efficiently.
Our team of skilled and experienced plumbers is equipped to handle any plumbing issue, big or small. We value outstanding customer service and ensure each client feels heard, understood, and satisfied with the work we do. Our commitment to quality, price, and satisfaction guarantees is what sets us apart in the Sacramento area.
Whether you're dealing with a leaky faucet in your home or a larger plumbing issue in your business, Go Pro Plumbing is here to help. We're just a call away, ready to provide expert advice and high-quality service. Remember, when it comes to plumbing issues, early detection and repair can save you from more costly problems down the line.
In conclusion, don't let a leaky faucet dampen your day. Trust in the expertise of Go Pro Plumbing, the leading Sacramento plumbing service, to provide prompt, professional, and reliable service. Contact us today to schedule your leaky faucet repair service.