Unbeatable Solutions for Emergency Toilet Replacement in Sacramento
By Brian on August 9, 2023
## Introduction
There's nothing quite as inconvenient as a malfunctioning toilet, especially when it happens at the most inopportune moments. If you live in Sacramento, you understand the importance of having a reliable and efficient plumbing system for your home or business. Dealing with a sudden toilet emergency can be stressful and disruptive, often requiring immediate attention and, in some cases, a complete toilet replacement. This article is your comprehensive guide to understanding and dealing with such circumstances. We delve into the topic of emergency toilet replacement in Sacramento, discussing the need for it, common toilet problems that may necessitate a replacement, and how to go about the process with minimal hassle. We also highlight how Go Pro Plumbing, a trusted provider of plumbing services in Northern California, can be your dependable partner in these situations.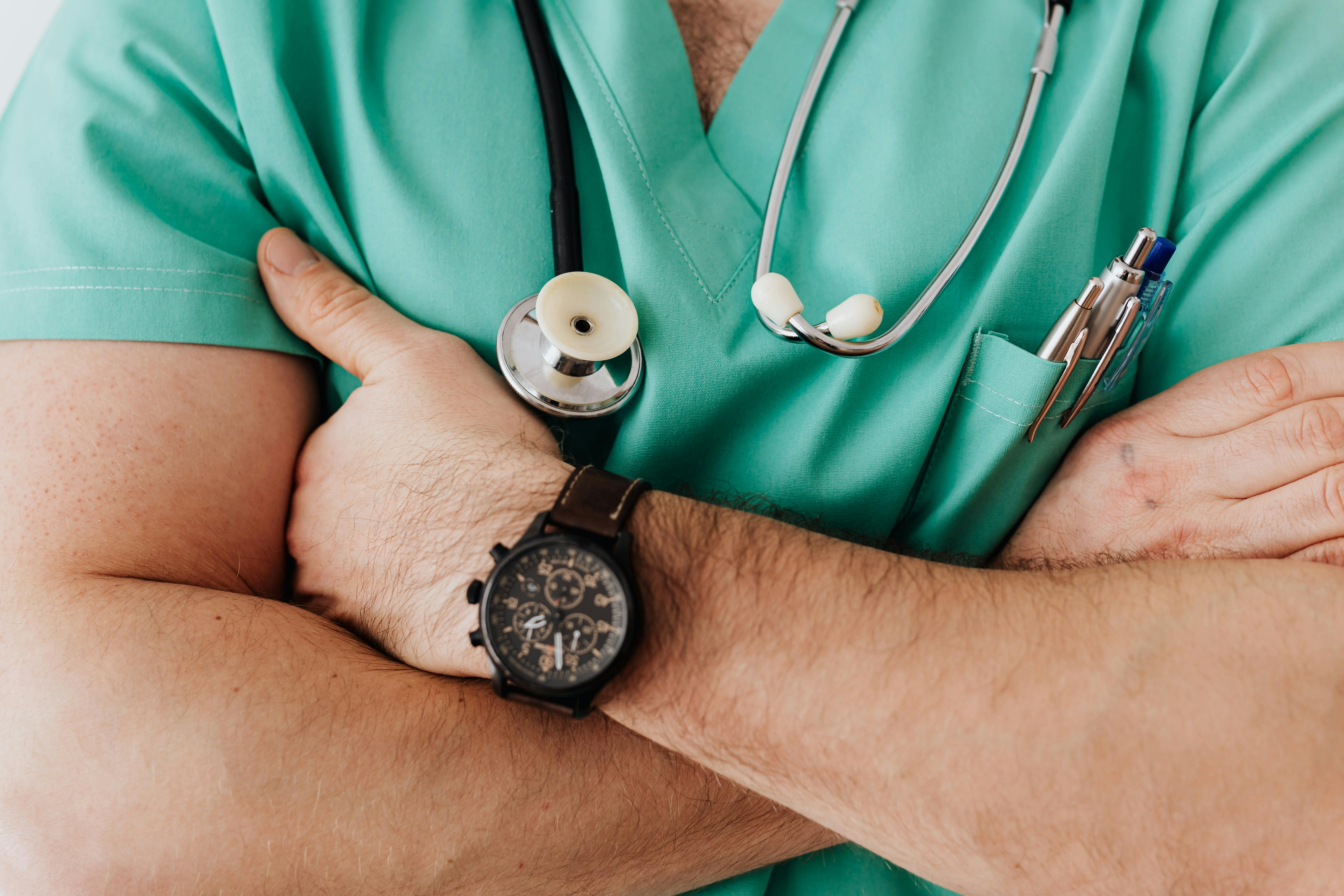 Understanding the Need for Emergency Toilet Replacement
Swirling water that refuses to go down, a broken tank, or an overflowing toilet – these are the nightmares no homeowner or business owner wants to deal with. But when these issues arise, they create not just an uncomfortable situation, but a genuine emergency. Understanding what constitutes a toilet emergency and the potential consequences of ignoring such issues is crucial to maintaining a hygienic and functional environment.
What Constitutes a Toilet Emergency?
A toilet emergency is any situation where the toilet is not functioning as it should and needs immediate attention. This can range from a simple clog to a more complex issue like a broken flange or a faulty supply line that results in a leak. Even seemingly minor issues like a constantly running toilet can escalate into a significant problem, causing a spike in your water bills.
Toilet emergencies often occur at the most inconvenient times, but they cannot be ignored. Major leaks can lead to water damage, which can cost thousands of dollars to repair. According to the Insurance Institute for Business and Home Safety, faulty supply lines, toilet flanges, fill valve assemblies and toilets that have backed up and overflowed account for 78% of all toilet failures, potentially leading to repair costs exceeding $5,000 after the deductible.
The Impact of Ignoring Toilet Emergencies
Ignoring a toilet emergency can have grave consequences. Besides the obvious discomfort and inconvenience, water from a leaking toilet can seep into your flooring and walls, causing structural damage. Over time, this can lead to mold growth, which poses health risks to you and your family or employees. Ignoring a clogged or overflowing toilet can also result in sewage backups, exposing you to harmful bacteria and pathogens.
Given the potential for such costly and health-threatening consequences, it's clearly crucial to address toilet emergencies promptly. Whether it's an overflowing toilet or a significant leak, don't hesitate to seek professional help. An experienced and certified plumber, like the ones at Go Pro Plumbing, can provide you with a quick and effective solution to your toilet emergencies, ensuring your plumbing system is back on track in no time.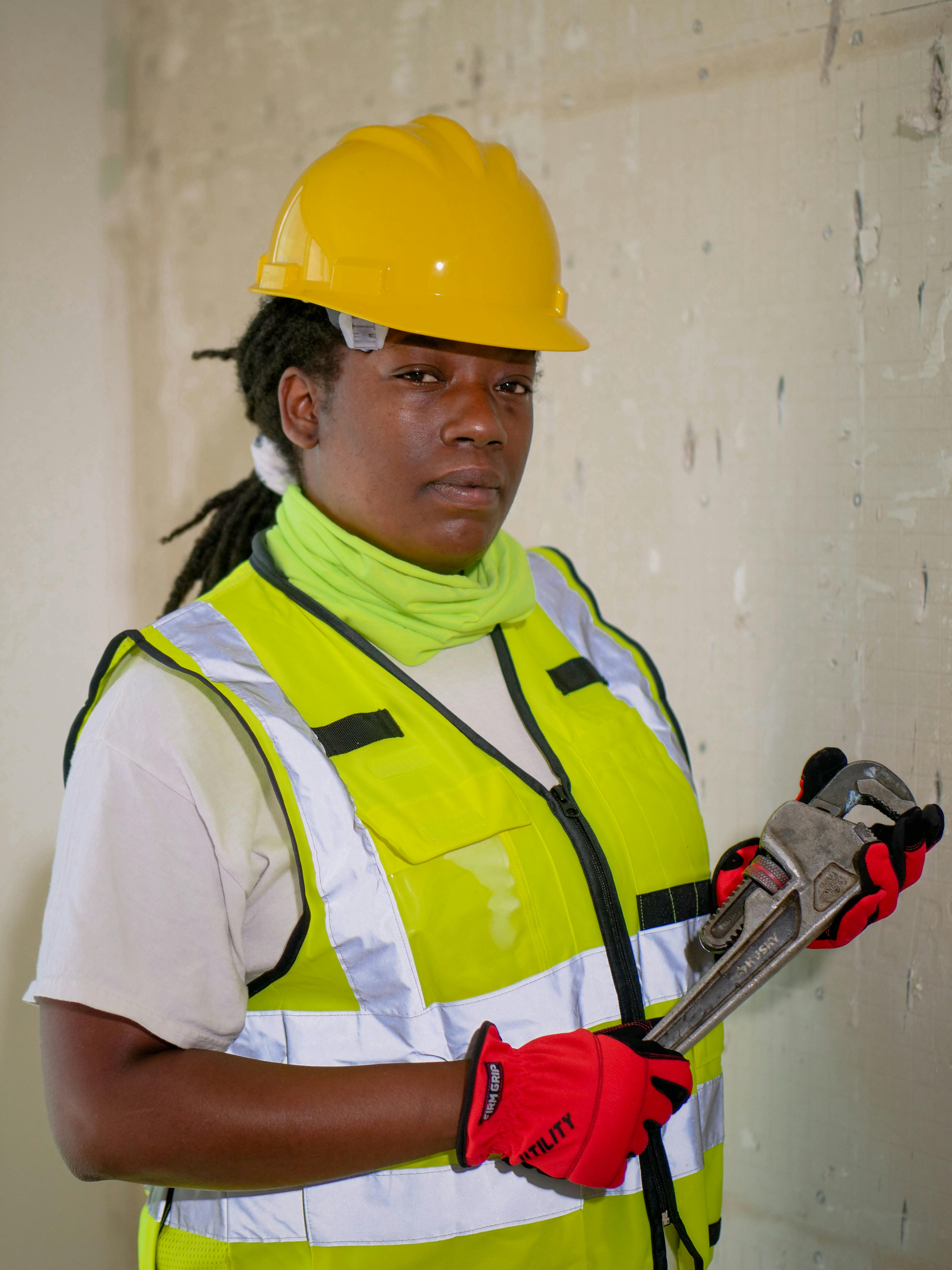 Go Pro Plumbing: Your Trusted Partner for Emergency Toilet Replacement
Overview of Go Pro Plumbing
When it comes to handling emergency toilet replacements in Sacramento, look no further than Go Pro Plumbing. As a family-operated business with almost 40 years of experience, Go Pro Plumbing specializes in offering timely, professional, and reliable plumbing services. Their skilled team is committed to delivering exceptional work, whether the project is big or small. Having carved a niche in the industry, they stand as a formidable force in residential and commercial plumbing services in Northern California.
Go Pro Plumbing's Unique Selling Proposition
What sets Go Pro Plumbing apart in the industry is their commitment to providing outstanding service, quality work, and affordability for their customers. They understand that emergencies can strike at any time, which is why they offer same-day services. This means you won't have to endure the inconvenience of a malfunctioning toilet for long. They will dispatch a skilled technician to your home who will promptly and efficiently address the problem.
Moreover, they believe in transparency and fairness in pricing. The prices they quote are upfront, with no hidden fees or surprise charges. This commitment to fair pricing ensures that their services are accessible to everyone, irrespective of their budget.
Their approach extends beyond just providing a service. They believe in building relationships with their customers, which is evident from their courteous and professional demeanor. These are not just empty promises; the testimonies from their satisfied customers attest to their service quality. As one of their customers, Mike Accer, puts it, "Go Pro Plumbing helped me and my family in an emergency situation and got the job done quickly. I will use them again for future plumbing issues."
So, when you're in need of an emergency toilet replacement in Sacramento, remember that Go Pro Plumbing is just a call away. Their expert team will ensure that your toilet is back in working order, saving you from the inconvenience and potential water damage.
Common Toilet Problems that Require Emergency Replacement
Toilet emergencies come in various forms and can happen at any time. Here are some common toilet problems that may necessitate an immediate replacement.
Cracked or Leaking Toilet Tank
Cracks or leaks in the toilet tank can lead to significant water loss and potential damage to your home. A minor leak might seem insignificant at first, but it can quickly escalate into a major issue, leading to a huge water bill and even water damage to your floors and walls. In some cases, a crack might not be visible at first but can reveal itself through a persistent dampness around the toilet or a continuously running toilet.
Persistent Clogging Issues
An occasional clog might be normal, especially if something not meant for the toilet has been flushed. However, if your toilet is clogging regularly, this might be a sign of a bigger problem. Persistent clogging could indicate issues with your sewer line or a malfunctioning toilet. When plungers and drain snakes no longer do the trick, it's time to consider an emergency toilet replacement.
Inefficient Flushing Mechanism
An inefficient flushing mechanism can cause your toilet to run continuously, leading to wasted water and higher utility bills. It could be due to a faulty fill valve, a common issue that can cause your toilet to run constantly. If this problem persists despite repeated repairs, it may be more cost-effective to replace the entire toilet.
Age and Frequent Repairs
Sometimes, the age of your toilet can be the root cause of repeated issues. Older toilets may not be as efficient as newer models, leading to frequent clogs and other problems. If you find yourself repeatedly calling for toilet repairs, it may be time to consider a replacement. Not only will a new toilet be more efficient and less prone to problems, but it can also save you money in the long run by reducing water usage and eliminating the cost of constant repairs.
In conclusion, while some toilet problems can be fixed with minor repairs, there are situations where an emergency replacement is the most practical solution. Ignoring these issues can lead to more significant problems down the line, including water damage and costly repairs. So when you notice these symptoms, don't hesitate to reach out for a professional assessment and possible emergency toilet replacement.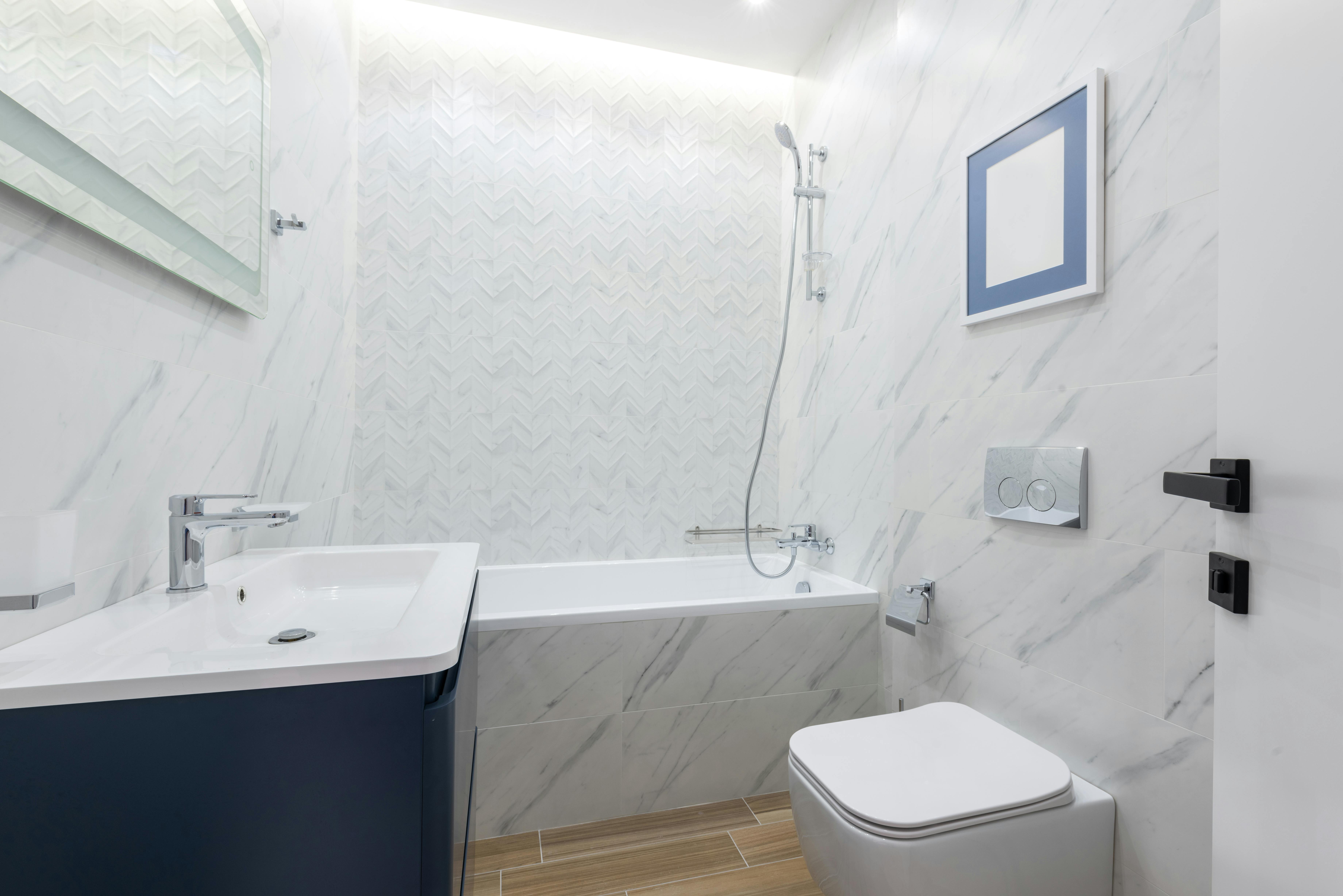 The Process of Emergency Toilet Replacement by Go Pro Plumbing
When you're dealing with a toilet emergency, time is of the essence. Not to worry, Go Pro Plumbing has a quick, efficient, and transparent process for handling emergency toilet replacements in Sacramento. Here's what you can expect when you trust us with your emergency toilet replacement needs.
Initial Assessment and Quotation
The first step in our process is the initial assessment. We'll have you explain the issue to us in detail so that we understand exactly what we're dealing with. Our experienced plumbers will then inspect your toilet to identify the problem and determine if a replacement is indeed the best solution. Once the issue is identified, we provide a comprehensive analysis of the cost of the replacement, ensuring there are no hidden fees.
Removal of the Old Toilet
Next, we move on to the removal of your old, problematic toilet. We take the utmost care during this process, protecting your property such as floors, walls, and furniture from any potential damage. The removal process is carried out in a professional and timely manner, minimizing any disruptions to your daily routine.
Installation of the New Toilet
Once the old toilet is safely removed, our team proceeds to the installation of the new toilet. We help you select the best toilet to fit your budget and needs and then quickly install it. Our installation technicians are skilled and work with precision, ensuring that the new toilet is installed correctly and efficiently.
Post-Installation Checks and Cleanup
After the new toilet is installed, our team conducts thorough post-installation checks to ensure everything is working as it should. We check for any leaks or malfunctions and make any necessary adjustments. Once we're satisfied with the installation, we clean up the work area, leaving your bathroom as clean as we found it.
With Go Pro Plumbing, you can rest assured that your emergency toilet replacement will be handled quickly, efficiently, and professionally. So, don't let a faulty toilet disrupt your life. Contact us today for a hassle-free emergency toilet replacement.
Why Choose Go Pro Plumbing for Your Emergency Toilet Replacement
When you're faced with a toilet emergency, you need a reliable and efficient solution. This is where Go Pro Plumbing comes in, offering unbeatable advantages in emergency toilet replacement services in Sacramento.
Same-Day Service Guarantee
Time is of the essence when you're dealing with a toilet emergency. Whether it's a severe clog, a major leak, or a complete breakdown, Go Pro Plumbing offers a same-day service guarantee. We understand the urgency of your situation and are committed to providing fast and effective solutions. The moment you contact us, our team immediately swings into action, ensuring that your toilet issues are resolved within the day.
Outstanding Customer Service
Customer satisfaction is at the core of our services. From the moment you reach out to us until the completion of the job, we provide a seamless and stress-free experience. Our friendly and courteous team is always ready to answer your questions, address your concerns, and provide you with regular updates about the progress of your emergency toilet replacement.
Experienced and Certified Plumbers
Our team of plumbers is not only experienced but also certified and highly skilled. They have extensive knowledge of various toilet models and the common issues they may face. This expertise allows them to quickly diagnose the problem and implement the most effective solution. Moreover, our plumbers uphold the highest standards of professionalism, ensuring that they respect your property and privacy while performing their tasks.
Competitive Pricing and Transparent Billing
At Go Pro Plumbing, we believe that everyone deserves access to quality plumbing services without breaking the bank. We offer competitive pricing for our emergency toilet replacement services in Sacramento. Furthermore, we maintain transparency in our billing process, providing you with a detailed breakdown of costs before we begin any work. This way, you know exactly what you're paying for, with no hidden charges or unexpected fees.
Choosing Go Pro Plumbing for your emergency toilet replacement means choosing quality, efficiency, and excellent customer service. Don't let a faulty toilet disrupt your day – reach out to us and experience the Go Pro Plumbing difference.
Conclusion
When you're faced with a plumbing crisis, particularly an emergency toilet replacement, timeliness, professionalism, and quality of service are crucial. You need a service that not only responds quickly but also gets the job done right the first time. Go Pro Plumbing meets and exceeds these expectations, providing homeowners and businesses in Northern California with top-notch plumbing services.
As we've explored in this article, certain toilet problems such as cracked or leaking toilet tanks, persistent clogging issues, inefficient flushing mechanisms, or an old, frequently repaired toilet necessitate an emergency replacement. Ignoring these issues could lead to costly water damage, unsanitary conditions, and significant inconvenience.
Go Pro Plumbing's expert team is equipped to handle these emergencies efficiently and effectively. From the initial assessment and quotation to the removal of the old toilet, installation of the new one, and post-installation checks and clean-up, they manage the process with expertise and professionalism. And with their same-day service guarantee, you won't be left waiting.
Moreover, Go Pro Plumbing's commitment to outstanding customer service, competitive pricing, and transparent billing set them apart in the industry. When you choose them for your emergency toilet replacement, you're choosing a service that values your satisfaction and peace of mind above all else.
In conclusion, for unbeatable solutions for emergency toilet replacement in Sacramento, Go Pro Plumbing is the trusted partner you need. Don't let a faulty toilet disrupt your day – reach out to them and experience the Go Pro Plumbing difference. The expertise and efficiency they bring to every job ensure that your plumbing emergencies are resolved promptly and professionally. So, when you're in need, go pro – with Go Pro Plumbing.