Unveiling the Best Company for Plumbing Materials
By Brian on October 24, 2023
---
Introduction
Brief Overview of the Importance of Quality Plumbing Materials
Reliable plumbing is an undeniable necessity in every home and business. It's not just about ensuring a steady flow of water; it's about maintaining the health and safety of the occupants, avoiding damage to the property, and contributing to a more sustainable future through efficient water use. The key to achieving this lies in the choice of plumbing materials. Opting for high-quality plumbing materials from reputable brands not only guarantees the longevity and optimal performance of your plumbing system but also ultimately saves you money by reducing the need for frequent repairs and replacements.
Introduction to Go Pro Plumbing
Enter Go Pro Plumbing, a trusted name in the Northern California plumbing industry. Known for their commitment to providing outstanding customer service, Go Pro Plumbing caters to homeowners and business owners alike, addressing a variety of plumbing issues, from water heater issues to toilet problems and clogged drains. They understand the importance of quality in plumbing materials and recommend only the best brands in the industry. Whether it's a simple faucet replacement or a complex commercial plumbing project, Go Pro Plumbing ensures the use of top-notch materials for reliable and efficient solutions. This article unveils the best companies for plumbing materials as recommended by Go Pro Plumbing, integrating the expert advice from industry professionals, positive customer reviews, and the rigorous standards of Go Pro Plumbing.
Top Plumbing Brands Recommended by Go Pro Plumbing
As a homeowner or business owner, you're always on the lookout for products that provide the best value for your money. That's why at Go Pro Plumbing, we only recommend plumbing brands that have proven to offer superior quality, innovative design, and outstanding customer service. Here's our rundown of the top five plumbing brands that we trust and recommend.
Delta: A Leader in Faucet Innovation
Delta's name is synonymous with excellent quality and innovative design in the world of plumbing. Their products are crafted with the latest technology and come in a variety of robust and beautiful finishes. Delta's confidence in their products is reflected in their lifetime warranty, providing you with peace of mind and assurance in your purchases. Whether you're renovating your bathroom or upgrading your plumbing fixtures, Delta is a brand you can trust for high-quality and reliable products.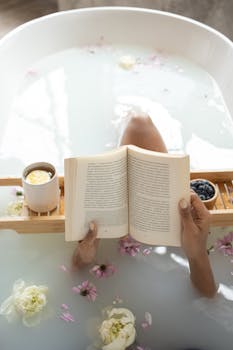 Kohler: High-Quality Sanitary Ware for Kitchens and Bathrooms
Kohler is another brand that consistently tops our list of recommended plumbing brands. This global leader in the plumbing industry is known for its first-class range of sanitary ware for the kitchen and bathroom. Kohler products stand out for their cutting-edge design, impeccable functionality, durability, and aesthetics. The brand's commitment to customer satisfaction and innovation makes it a top choice for both DIY enthusiasts and professional plumbers.
Moen: Stylish and Durable Bathroom Fittings
If style and durability are what you're after in your plumbing products, then Moen is the brand for you. Known for its high-end bathroom fittings, Moen's products boast cutting-edge design, water-saving features, and an elegant finish suitable for both commercial and residential use. The brand's ease of installation and lifetime warranty on every single item is just the cherry on top!
American Standard: Long-Lasting Performance and Water-Saving Features
American Standard is a popular plumbing brand that has built a reputation for dependable and superior plumbing products. Their broad selection of products, including showerheads, faucets, and toilets, are known for their long-lasting performance and water-saving features. Whether you're looking for a conventional or contemporary style for your bathroom or kitchen, American Standard has you covered.
Grohe: Elegant and Innovative Plumbing Fixtures
Rounding out our list is Grohe, a prominent manufacturer of plumbing fixtures based in Germany. Grohe is renowned for its elegant, dependable, long-lasting, and innovative plumbing products for both homes and businesses. Their use of the best materials and cutting-edge technology ensures the production of long-lasting plumbing fixtures with gorgeous finishes.
When it comes to quality plumbing materials, Go Pro Plumbing places its faith in these five brands. They consistently deliver on quality, design, and customer satisfaction, making them our top recommended brands for all your plumbing needs.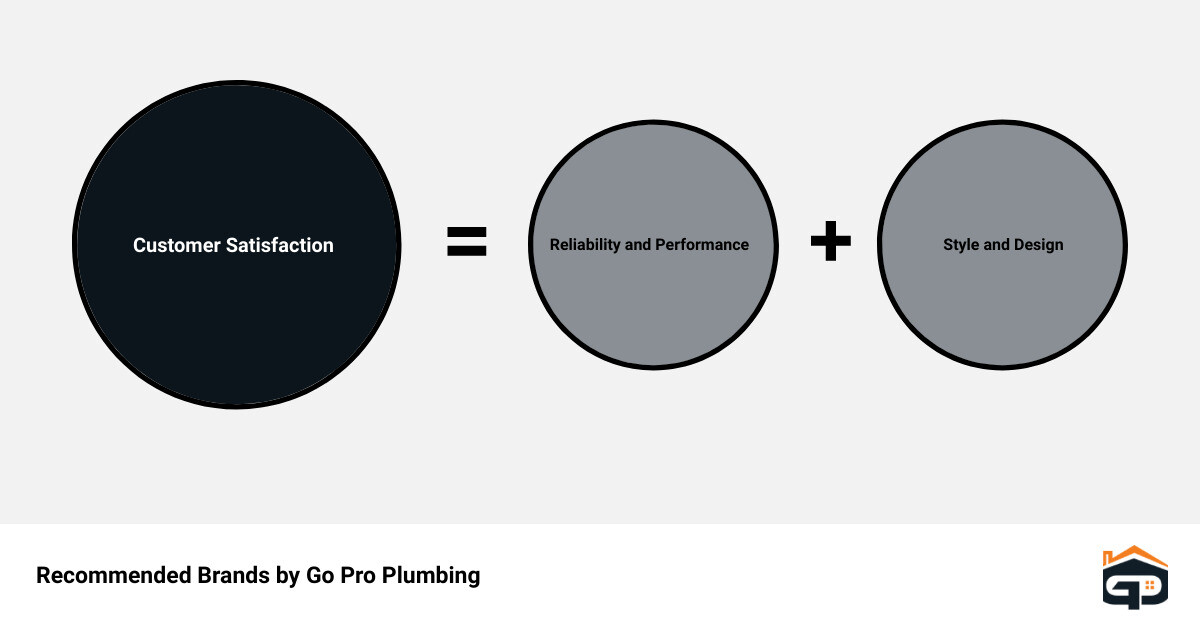 Why Go Pro Plumbing Recommends These Brands
Choosing the right plumbing brand is not a decision to be taken lightly. It can impact the functionality, aesthetic, and overall value of your home or business. That's why Go Pro Plumbing, a leading plumbing service provider, relies on such brands as Delta, Kohler, Moen, American Standard, and Grohe. Here's why we stand by these brands.
Reliability and Performance of Recommended Brands
When it comes to plumbing, reliability is paramount. The brands we recommend have proven their reliability time and time again. Delta, for instance, is one of the oldest and most reputable brands on the market. It is known for the durability of its products and their exceptional function. Moen, on the other hand, is applauded for its innovation and reliability, particularly in its line of touchless faucets.
Kohler and American Standard both meet our performance standards, offering a range of products with flawless designs and excellent performance. Grohe, a high-end brand, is known for its top-tier performance and innovative products that many people utilize for their entire home.
Style and Design Considerations
Style and design are equally important when selecting plumbing materials. Our recommended brands offer a wide variety of designs and finishes to suit any style or preference. Kohler, for example, is always on-trend with its designs, standing out in both kitchens and bathrooms. Grohe offers sleek, high-end products that have won numerous awards for their design.
Meanwhile, Moen is known for its cutting-edge smart technology, offering a modern touch to your plumbing fixtures. Delta's products, too, are versatile, catering to both traditional and contemporary tastes. American Standard's broad selection ranges from classic to modern, ensuring a fit for any style preference.
Warranty and Customer Support
Customer service and warranty are other crucial factors we consider when recommending brands. Brands like Moen and Delta offer a lifetime warranty on their products, providing customers with peace of mind and assurance in their purchases. Kohler, American Standard, and Grohe are renowned for their exceptional customer service, making them a reliable choice for homeowners and business owners alike.
In conclusion, the brands we recommend at Go Pro Plumbing have been carefully selected based on their reliability, style, design, and customer support. We understand that each plumbing issue is unique, and we are committed to providing the best solutions tailored to your needs. When you choose Go Pro Plumbing, you are not only choosing top-quality service but also top-quality products.
Other Noteworthy Plumbing Brands
The world of plumbing is vast and features an array of brands that stand out due to their unique offerings and dedication to quality. Apart from the brands previously mentioned, Go Pro Plumbing also recommends other noteworthy brands that have made their mark in the industry. Let's dive in and explore these brands and what they have to offer.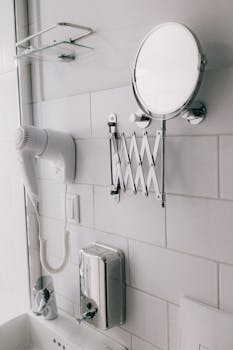 TOTO: Transformative Bathroom Fixtures
Say hello to TOTO, a brand that's renowned for its innovative technology, durability, and water-saving capabilities. This brand is a game-changer in the plumbing industry, transforming the way we view and use our bathrooms. TOTO's high-efficiency models use only 1.28 gallons per flush, significantly less than conventional toilets. Furthermore, they boast features like tornado flush technology for powerful and efficient flushing and Cefiontect glaze to prevent the buildup of mold and bacteria. This ensures your toilet stays clean, hygienic, and efficient for a long time.
Brizo: Luxury Plumbing Fixtures
Next on our list is Brizo, a subsidiary of Delta known for its luxurious designs with a European flair. Brizo's commitment to incredible design and quality has earned it a place among the top brands in the industry. Whether you're renovating your kitchen or bathroom, Brizo offers a range of elegant fixtures that not only look good but perform exceptionally well. With Brizo, you're not just buying a fixture; you're investing in a piece of art that enhances the aesthetic appeal of your space.
Newport Brass: Quality Brass Plumbing Fixtures
Last but not least, we present Newport Brass, a brand that specializes in high-quality brass plumbing fixtures. Whether you need rough plumbing or exquisite fixtures for your kitchen or bathroom, Newport Brass has a great solution for you. Their products are known for their durability, functionality, and elegant designs. Newport Brass's commitment to quality and customer satisfaction makes it a brand worth considering for your plumbing needs.
While these brands may not be as widely recognized as Delta or Kohler, they certainly don't fall short when it comes to quality, innovation, and customer satisfaction. At Go Pro Plumbing, we believe in offering our customers nothing but the best, and these brands align perfectly with our commitment to quality and excellence.
Go Pro Plumbing: Your Reliable Source for Quality Plumbing Materials
Diving headfirst into the sea of plumbing materials can be a daunting task, especially when you're unsure of where to start. But fear not, for Go Pro Plumbing is your unwavering lighthouse amidst the stormy seas of plumbing solutions. As an authority on plumbing services, this company not only provides top-tier services but also aligns itself with the top brands in the industry, ensuring that you get nothing but the best.
Overview of Go Pro Plumbing Services
Go Pro Plumbing is a comprehensive solution for all your plumbing needs. It offers a wide array of services ranging from basic faucet repairs to more complex water heater installations. Whether you're dealing with a slab leak, a clogged drain, or a faulty water heater, Go Pro Plumbing is equipped with the expertise to tackle it all. They also cater to both residential and commercial clientele, understanding and addressing the unique needs of each.
Notably, Go Pro Plumbing doesn't stop at addressing immediate plumbing issues. It also provides an extensive range of services designed to prevent future problems. This includes routine drain cleaning, water conservation services, and even bathroom remodeling services.
Go Pro Plumbing's Commitment to Outstanding Customer Service
At Go Pro Plumbing, customer service isn't just a department; it's an ethos ingrained in every facet of their operations. The company prides itself on delivering top-notch service with a professional and courteous team. They go the extra mile to ensure that all your plumbing needs are met with the highest level of professionalism, maintaining transparency in their dealings and providing upfront and fair prices.
This commitment to customer satisfaction is reflected in their glowing customer testimonials and high ratings on various platforms. By consistently exceeding customer expectations, Go Pro Plumbing has established itself as a trusted choice for plumbing services.
Same-Day Service: Go Pro Plumbing's Unique Selling Proposition
In the world of plumbing, time is often of the essence. A burst pipe or a clogged drain can cause significant damage if not addressed promptly. Recognizing this, Go Pro Plumbing stands out with its same-day service guarantee. This means that no matter when a plumbing emergency strikes, Go Pro Plumbing is ready and equipped to address it promptly, minimizing downtime and inconvenience.
This commitment to swift and effective service, coupled with their unwavering dedication to customer satisfaction, makes Go Pro Plumbing a reliable choice for all your plumbing needs. So, whether you're looking for quality plumbing materials or need expert plumbing services, Go Pro Plumbing is the go-to choice, ticking all the right boxes and more.
Conclusion
Recap of the Best Companies for Plumbing Materials
In the quest for the best company for plumbing materials, we've navigated through a plethora of options. We've seen the innovation and reliability of Delta, the high-quality sanitary ware from Kohler, the stylish and durable bathroom fittings from Moen. We've also delved into American Standard's long-lasting performance and water-saving features, and the elegance and innovation of Grohe's plumbing fixtures.
Furthermore, we've touched on the transformative bathroom fixtures from TOTO, the luxury offerings from Brizo, and the quality brass plumbing fixtures from Newport Brass. All of these brands have proven their worth in the plumbing industry, each offering unique features and benefits that make them stand out.
Final Thoughts on Choosing the Right Plumbing Materials for Your Needs
Choosing the right plumbing materials for your home or business is not just about picking the most aesthetically pleasing option. It's about finding a balance between style, functionality, reliability, and value for money. The right materials can enhance the efficiency of your plumbing system, reduce maintenance requirements, and ultimately, save you money in the long run.
In addition, choosing a reputable supplier like Go Pro Plumbing is equally important. Their expertise in the field, commitment to outstanding customer service, and unique same-day service offering can make all the difference in your plumbing experience. They can guide you in choosing the most suitable materials from the best companies, ensuring your plumbing system operates optimally.
In the end, your choice of plumbing materials will largely depend on your specific needs and preferences. Whether you prioritize style, durability, innovation, or sustainability, there's a brand out there that meets your requirements. So, take your time, do your research, and don't hesitate to seek professional advice. After all, your plumbing system is a vital part of your home or business, and it deserves nothing but the best. Remember, when it comes to your plumbing needs, don't settle for anything less than the best; invest in quality plumbing materials and enjoy the benefits for years to come.