5 Signs Your Toilet Needs Immediate Attention | Toilet Repair California
By Brian on September 23, 2023
---
Introduction
Brief Introduction to Go Pro Plumbing
Dealing with a plumbing crisis can be daunting, especially when it involves something as essential as your toilet. Welcome to Go Pro Plumbing, your trusted partner helping homeowners and businesses across Northern California tackle their plumbing woes. With a rich legacy of almost 40 years, Go Pro Plumbing excels in providing prompt, professional, and reliable plumbing services including toilet repair in California.
Importance of Timely Toilet Repair
When it comes to your toilet, minor issues can quickly escalate into major problems if not addressed promptly. Persistent clogs, leaks, and cracks not only cause inconvenience but can also lead to significant water damage and unsanitary conditions. Ignoring these issues risks not only your comfort but also your health and finances.
That's why timely toilet repair is crucial. It helps maintain the efficiency of your toilet, ensures the hygiene of your bathroom, and prevents costly future repairs. Supported by a team of experienced, certified plumbers, Go Pro Plumbing is committed to providing a seamless and stress-free toilet repair experience, with a focus on customer satisfaction and quality service.
So, whether you're dealing with a stubborn clog or a leaking toilet, remember, addressing the issue immediately can save you a lot of trouble down the line. Stay tuned as we delve into the five signs that your toilet might need immediate attention, and how Go Pro Plumbing can help.
Sign 1: Constant Clogging or Improper Flushing
Explanation of the Problem
A clogged toilet can quickly transform from a minor inconvenience to a major headache. A toilet that constantly clogs, backs up, or flushes slowly is not only a nuisance but can also indicate a serious plumbing problem. These issues often manifest as water slowly draining from the bowl or, worse, overflowing when you flush.
Potential Causes and Solutions
Constant clogging or improper flushing could be due to a few reasons. The most common culprit is a blockage in the toilet's S-trap, which is designed to hold a pool of water to seal off sewer gases and harmful microorganisms. This blockage can be caused by anything from excessive toilet paper to non-flushable items like wipes or sanitary products.
To resolve this issue, you can start by using a plunger. Try to create a seal around the drain hole and give about fifteen good plunges to move the water back and forth around the clog. If the water doesn't begin to drain after 15 to 20 plunges, it might be time to bring out the toilet augur, also known as a "plumbing snake". Insert this tool into the drain hole and begin cranking as you push it into the S-trap. Keep pushing until you see clog debris floating back into the bowl, signaling success.
It's important to note not to use store-bought chemicals to try and unblock a toilet. They most likely won't reach the clog and can potentially damage your pipes.
How Go Pro Plumbing Can Help
While the above solutions can often resolve your clogging issues, some stubborn clogs might require a professional touch. That's where Go Pro Plumbing comes in. As experts in toilet repair in California, we can accurately diagnose the source of the problem, whether it's a simple blockage or an issue with your sewer line. Our team uses professional-grade tools and techniques to effectively clear clogs and restore your toilet to perfect working order. Plus, we offer same-day service, ensuring your plumbing issues are resolved promptly and efficiently.
Sign 2: Leaks and High Water Bills
Explanation of the Problem
An unexpected surge in your water bills can be the first sign of an invisible problem: a leaking toilet. Apart from the financial strain, leaks can cause water wastage, an environmental concern we can all agree needs urgent attention. Besides, leaks can result in structural damage over time, leading to costly repairs if left unattended.
Potential Causes and Solutions
The causes of leaks in toilets can be varied. A common cause is an issue with the flapper or fill valve inside the toilet tank. Over time, these components can wear out, causing water to leak from the tank into the bowl continuously. This constant flow of water is often silent, making it difficult to identify the problem until the water bill arrives.
Another cause could be a damaged wax ring seal at the base of the toilet. If the seal is compromised, water can seep out onto the floor each time you flush. If you notice water pooling around the base of your toilet, it's time to investigate this potential issue.
The solutions for these problems range from replacing the faulty internal components to resealing the toilet base. In some cases, a complete toilet replacement may be the most cost-effective solution, particularly for older models.
How Go Pro Plumbing Can Help
At Go Pro Plumbing, we understand how disruptive a leaking toilet can be, from the impact on your water bills to the potential for water damage to your property. This is why we offer fast, reliable, and affordable toilet repair services in California. Our skilled technicians can quickly diagnose the source of the leak and recommend the most effective solution, whether it's repairing a damaged component or replacing the entire unit. We're committed to providing not only immediate relief from your plumbing woes but also long-term solutions that prevent future problems. Don't let a leaking toilet increase your water bills and risk damage to your property; contact Go Pro Plumbing today.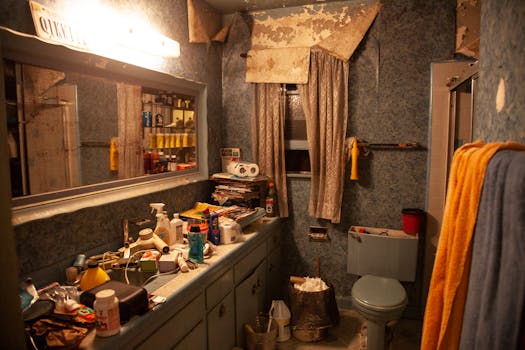 Sign 3: Visible Damage or Outdated Toilet
Are you constantly battling with a toilet that seems to be on its last legs? It might be time to wave the white flag.
Explanation of the Problem
Visible damage to your toilet is a clear sign of a problem that needs immediate attention. Cracks in the porcelain, a wobbly toilet, or a toilet that requires constant repairs are all red flags. Moreover, if your toilet is more than 25 years old, it may be time for a replacement. It's not only about the potential for constant breakdowns and failures, but also about efficiency. Older toilets tend to use up to two gallons of water per flush, in contrast to the 1.28 gallons used by newer, high-efficiency models. This difference can add up to thousands of gallons of water each year, which is not only costly but also environmentally unfriendly.
Potential Causes and Solutions
Wear and tear, age, and excessive pressure can cause cracks in your toilet bowl or tank. While minor cracks can be repaired, larger cracks or multiple cracks often necessitate a toilet replacement. Similarly, a wobbly toilet could be due to loose bolts, a damaged flange, or a rotten subfloor, all of which need professional attention. As for outdated toilets, replacing them with modern, water-efficient models is the most effective solution.
How Go Pro Plumbing Can Help
At Go Pro Plumbing, we offer comprehensive toilet repair and replacement services. We can examine your toilet for visible damage, diagnose the issue, and provide the most effective solution. If it's a minor crack, our skilled technicians can repair it swiftly. If the damage is extensive or if your toilet is outdated, we can replace it with a modern, water-efficient model that not only works flawlessly but also helps you save on water bills.
Our team is experienced in handling all types of toilet issues, ensuring your bathroom is back in order quickly and efficiently. We also understand that replacing a toilet is a significant investment, which is why we provide upfront pricing and offer a variety of models to suit different budgets.
Don't let a damaged or outdated toilet disrupt your daily routine. Contact Go Pro Plumbing today for reliable toilet repair in California.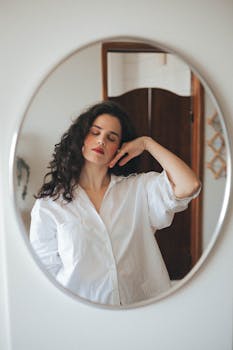 Sign 4: Unpleasant Sewage Odors or Waste Water on the Floor
Explanation of the Problem
If your bathroom is suddenly filled with the unpleasant smell of sewage or you find wastewater pooling on the floor, your toilet needs immediate attention. These symptoms are not just offensive to your senses, but they also pose serious health risks and potential damage to your property.
Potential Causes and Solutions
The foul odors might be emitted from a damaged wax ring seal, which is the seal between your toilet's base and the sewage pipe flange under the floor. This seal can become deformed due to pressures from excessive plunging or simply wear out over time, causing leaks and unpleasant odors.
Similarly, wastewater seeping from under your toilet is another clear sign of a wax ring problem. In both cases, the solution lies in replacing the damaged wax ring. This can be done using a new wax ring or a plastic seal, such as a Fluidmaster "Better Than Wax" seal, which offers several advantages over traditional wax seals. However, replacing the wax ring involves completely removing the toilet, a task that can be daunting for most homeowners.
How Go Pro Plumbing Can Help
At Go Pro Plumbing, we understand that dealing with wastewater leaks and sewage smells can be a distressing experience. Our team of experienced plumbers is well-trained to handle such situations with the utmost professionalism.
We can quickly diagnose the issue, replace the damaged wax ring, and ensure your toilet is properly reinstalled to prevent future leaks. We also offer emergency services, so you don't have to tolerate the unpleasant odors or wastewater on your floor a minute longer than necessary.
For reliable toilet repair in California that prioritizes your comfort and safety, you can trust Go Pro Plumbing. Don't let a damaged wax ring disrupt your peace of mind – call us today for a free plumbing estimate.
Sign 5: Toilet Rocking and Moving
Explanation of the Problem
It's time to hit the panic button when your porcelain throne starts to wobble! A rocking toilet isn't just an uncomfortable inconvenience; it's a sign of a more serious underlying problem. A toilet, when correctly installed, should sit firmly on the floor without any movement. If it rocks when you sit on it or move around, it's a clear sign that your toilet needs immediate attention.
Potential Causes and Solutions
The main culprits behind a rocking toilet are usually damaged or loose mounting bolts, or an uneven floor. The bolts that secure the toilet to the floor can wear out, rust, or become loose over time. Additionally, if your bathroom floor isn't level, it could also lead to the toilet base becoming unstable.
If your toilet is rocking, the first step is to check the two bolt caps on each side of the toilet base. See if the nuts are loose or if the bolts are rusty or have stripped threads. If they need replacing, you'll need to follow the necessary steps to replace the wax seal, anchor bolts, and nuts. In cases where the floor is uneven, you may need to shim the toilet base so that it sits evenly. It's essential to use plastic shims, as moisture will compromise or ruin wood shims.
How Go Pro Plumbing Can Help
At Go Pro Plumbing, we understand that dealing with a rocking toilet can be a headache. That's why our team of skilled technicians are committed to providing quick and efficient solutions to your toilet woes. Whether it's replacing worn-out bolts or adjusting your toilet to an uneven floor, we have the expertise to handle it all.
Our team will assess the situation, identify the cause, and provide a suitable solution that will ensure your toilet is firmly secured and stable. We use high-quality materials for replacement parts to ensure the longevity of the repair. With our same-day service, you won't have to endure the discomfort of a rocking toilet for long.
Remember, a rocking toilet is not just an annoyance; it's a sign of potential damage to your flooring or the floor's substructure. Don't ignore it. Reach out to Go Pro Plumbing today for reliable toilet repair in California. Let us put an end to your toilet troubles and restore your peace of mind.
When to Repair vs. When to Replace Your Toilet
Deciding whether to repair or replace your toilet can be a tricky decision. Several factors play into this decision, including the severity of the problem, the age of the toilet, and your budget.
Factors to Consider
Toilets are resilient fixtures, designed to last for decades. However, persistent issues might be a sign that it's time for a new one. Frequent clogging, constant repairs, water leaks, and outdated models all point towards the need for a toilet replacement.
If your toilet requires frequent repairs, it may be more cost-effective in the long run to replace it. Likewise, if your toilet is an older model that uses excessive water, replacing it with a high-efficiency model could save you significant money on your water bills.
It's also worth considering the aesthetics and functionality of your toilet. If it's showing significant wear and tear, or if it simply doesn't match the style of your bathroom, a replacement could be a good idea.
Cost Comparison: Repair vs. Replacement
When it comes to cost, repairing your toilet is typically cheaper than replacing it. The national average cost for toilet repair is around $125, while the cost of a new toilet, including installation, can range from a few hundred to a few thousand dollars, depending on the model and the complexity of the installation.
However, it's important to consider the potential long-term costs. Constant repairs can add up over time, and an inefficient toilet can significantly increase your water bill. In some cases, replacing your toilet could actually save you money in the long run.
Ultimately, the decision of whether to repair or replace your toilet depends on your specific situation. If you're unsure, a professional plumber from Go Pro Plumbing can assess your toilet and provide their expert opinion. We offer both toilet repair and toilet replacement services in California, ensuring you get the best solution for your needs.
California Toilet Requirements
Explanation of the Requirements
The Golden State sets the standard high when it comes to water conservation, especially for fixtures like toilets. California's Green Building Standards Code, also known as CALGreen, has specific requirements for toilets installed in new buildings or in remodeling projects. According to this code, toilets should not exceed a maximum flush volume of 1.28 gallons per flush. This is significantly less than the older models, which can use up to five gallons per flush.
The purpose of these requirements is to limit water usage and promote conservation, a crucial aspect in a state that often grapples with drought conditions. Adhering to these standards can significantly reduce your water usage and, in turn, your water bill.
How Go Pro Plumbing Ensures Compliance
Go Pro Plumbing is well-versed in these state requirements. We always ensure that any new toilet installation or replacement adheres to the California Green Building Standards Code. Our team of professionals can guide you to select the most efficient and compliant models that not only align with these requirements but also cater to your aesthetic preferences and budget constraints.
We provide professional installation and thorough testing to ensure your toilet operates at peak efficiency. This testing includes checking for any potential leaks, ensuring the toilet flushes correctly, and verifying that the unit is securely fastened to the floor.
Our commitment to compliance doesn't end with installation. We also offer a range of services, including routine maintenance and repairs, to help keep your toilet system in top-notch condition and compliant with California's standards.
In short, Go Pro Plumbing's dedication to professionalism, timely response, and quality workmanship ensures that your toilet meets California's stringent water conservation regulations. Let us help you make a positive impact on the environment, one flush at a time.
Conclusion
Taking care of your home or business means addressing plumbing issues promptly, and this includes recognizing the signs that your toilet needs immediate attention. The constant clogging or improper flushing, leaks that inflate water bills, visible damage or outdated toilet, unpleasant sewage odors, and a rocking or moving toilet are all clear indicators of a toilet in trouble. These problems could stem from various causes, yet they all call for the expertise of a professional plumber to diagnose and resolve efficiently.
The decision to repair or replace your toilet also hinges on a variety of factors, such as the age and overall condition of your toilet, the extent and nature of the toilet problem, and the potential savings from installing a more water-efficient model. In all these, understanding California's toilet requirements is crucial to ensure your toilet system's compliance with the state's water conservation regulations.
In the face of these toilet troubles, Go Pro Plumbing stands as your reliable partner in toilet repair in California. Their team of dedicated professionals offers top-notch service, prompt response, and quality workmanship, ensuring that your toilet issues are addressed effectively and efficiently.
Don't let a problematic toilet disrupt your daily routine or compromise the comfort of your home or business. For expert and swift toilet repair services in California, contact Go Pro Plumbing today. Let them take care of your toilet troubles, so you can focus on what matters most. Your comfort, satisfaction, and peace of mind are their top priority.