Discover Your Nearest Plumbing Company for Quick Fixes Today!
By Brian on October 2, 2023
---
Introduction: The Importance of a Reliable Plumbing Company
When it comes to your home's plumbing, the importance of having a reliable, local plumbing company at your fingertips cannot be overstated. From your morning shower to making dinner, a functioning plumbing system plays an integral role in your daily routine. But when something goes awry, such as a burst pipe or a malfunctioning water heater, it can disrupt your day and potentially lead to costly damage. As a homeowner or business owner in Northern California, you need a trusted partner who can effectively address any plumbing issue that arises, ensuring the health and safety of your water supply.
Enter Go Pro Plumbing, your nearest plumbing company ready to provide quick fixes today! As a professional residential plumbing company, Go Pro Plumbing offers a wealth of expertise, advanced tools, and knowledge of local building codes to ensure efficient and effective solutions for your plumbing needs. More than just a one-time service provider, Go Pro Plumbing can be a long-term partner in maintaining your home or business's plumbing system, conducting regular inspections, preventive maintenance, and system upgrades to maintain the functionality and longevity of your plumbing.
In this article, we will explore the range of services offered by Go Pro Plumbing, their unique selling proposition, and how they can help with common plumbing issues. We will also provide tips for hiring a local plumber and information on how to contact Go Pro Plumbing for quick fixes today. So, when it comes to your plumbing needs, don't settle for anything less than the best. Discover Go Pro Plumbing, your closest plumbing company, ready to address your plumbing needs today!
Understanding Plumbing Services and Their Costs
Plumbing services can be as varied as the fixtures in your home or business. From routine maintenance to unexpected emergencies, having a reputable plumber at your fingertips is essential. But understanding what these services entail and how much they might cost you is equally crucial.
What Do Plumbers Do?
Plumbers are the unsung heroes of our homes and businesses, ensuring that our water and gas systems function effectively. They install and repair pipes and fixtures that carry water, gas, or other fluids in homes and businesses. This ranges from routine tasks such as fixing leaky faucets to more complex jobs like installing new water heaters or dealing with severe pipe bursts. Moreover, plumbers maintain plumbing fixtures like bathtubs and toilets and appliances such as dishwashers or heating systems.
What Do Most Plumbers Charge Per Hour?
The cost of hiring a plumber can vary depending on the complexity of the job at hand. Typically, plumbers charge an hourly rate, which can range from $45 to $200. The average rate for common repairs is around $120. These rates can be influenced by several factors, including the time of day or week (with night, weekend, or holiday calls often attracting higher charges), the location of your home or business, and the materials required for the job.
How Much Do Plumbers Charge Per Hour Near Me?
As a homeowner or business owner in Northern California, you might wonder about the local rates for plumbing services. Most plumbers in this region charge between $45 and $150 per hour. Additionally, there could be a minimum service call-out fee or flat rate of $50 to $200. By understanding these costs upfront, you can plan and budget for any necessary plumbing work more effectively.
In the next section, we will delve deeper into Go Pro Plumbing – your reliable, local plumbing company for quick fixes today. Keep reading to learn about the variety of services they offer and their unique selling proposition.
Go Pro Plumbing: Your Closest Plumbing Company in Northern California
In Northern California, when a plumbing emergency strikes, relief is just a phone call away. Go Pro Plumbing, a trusted name in the industry, is dedicated to providing top-notch plumbing solutions to homeowners and business owners alike, ensuring quick fixes and long-term solutions.
Overview of Go Pro Plumbing Services
Go Pro Plumbing offers a wide array of services to meet your unique needs. Whether it's a leaky faucet, a clogged drain, or a broken water heater, their team of professionals is equipped to handle it. Their services include everything from water heater repairs and drain cleaning to more complex issues like slab leaks and trenchless sewer replacements. They even offer specialized solutions like water conservation and solar water heater installations. This expansive range ensures that no matter the plumbing issue, Go Pro Plumbing has got you covered.
Go Pro Plumbing's Unique Selling Proposition
What sets Go Pro Plumbing apart from other local plumbers? It's not just their almost four decades of industry experience or their wide range of services. It's their unwavering commitment to customer satisfaction.
At Go Pro Plumbing, they understand that plumbing issues can be disruptive and stressful. That's why they prioritize a quick response, with a guarantee for same-day service for your plumbing emergencies. Their team is professional and courteous, always ready to provide expert solutions with a smile.
Moreover, Go Pro Plumbing's fair pricing system ensures you get high-quality service without breaking the bank. They believe in transparency and honesty, making sure you understand the cost of the service before any work begins. The service call fee is even waived if you decide to hire them, providing an additional layer of affordability.
But above all, the testimonials from satisfied customers truly speak volumes about their service. These glowing reviews attest to their reliability, professionalism, and customer-centric approach.
In summary, Go Pro Plumbing's unique selling proposition lies in their expert solutions, efficient service, customer satisfaction focus, and fair pricing. With them, you're not just getting a service; you're getting a dependable plumbing partner. Whether you're dealing with a minor annoyance or a major emergency, Go Pro Plumbing is your closest plumbing company for quick fixes today.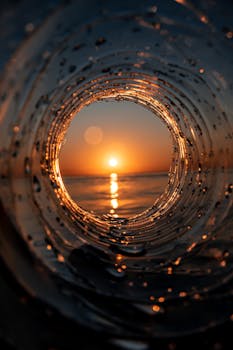 Common Plumbing Issues and How Go Pro Plumbing Can Help
Plumbing issues can often strike at the most inconvenient times, causing disruptions and potential damage. From burst pipes to malfunctioning water heaters, these problems require immediate attention. Fortunately, Go Pro Plumbing, your nearest plumbing company in Northern California, is well-equipped to handle these and more.
Dealing with a Burst Pipe
Burst pipes are a real threat to your property. They can cause significant water damage and are often a result of pressure buildup in a leaky pipe. If you notice sudden water pressure drop, discolored water, or strange noises, it might indicate a burst pipe. In such a case, it's crucial to react quickly. You should shut off the water supply, turn off the electricity in the affected area, and drain remaining water from the faucets. And of course, you'll need to contact an experienced plumber like those at Go Pro Plumbing. They will provide you with a free estimate, swiftly handle the repair, and even offer advice on preventing future issues.
Water Heater Lifespan and Replacement
On average, a traditional water heater lasts 8-12 years. However, several signs indicate it's time for a replacement, such as leaks, strange noises, or inconsistent heating. Go Pro Plumbing professionals are experienced in water heater repairs and replacements. They can assess the condition of your heater and provide a cost-effective solution.
The Cost of Repairing a Broken Pipe
Repairing a broken pipe can be costly, depending on the severity of the damage. But neglecting a small leak can lead to significant expenses in the long run. It's best to address leaks as soon as you notice them. Go Pro Plumbing provides transparent pricing, so you'll know upfront the cost of repairing a broken pipe.
The Cost of Installing a Hot Water Heater
The cost of installing a hot water heater varies depending on the model and complexity of the installation. But rest assured, Go Pro Plumbing offers fair and competitive pricing. They'll provide a detailed estimate and discuss all the costs involved, ensuring you're not hit with surprise charges later.
No matter the plumbing issue you're facing, Go Pro Plumbing offers affordable, efficient service to restore your peace of mind. Their commitment to excellence ensures you get the best possible care for all your plumbing needs.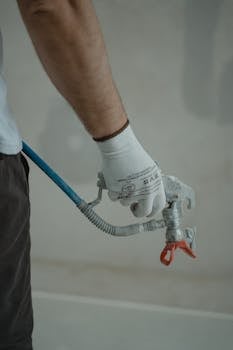 Tips for Hiring a Local Plumber
When it comes to your home or business, you want to ensure that you are hiring a trustworthy, qualified professional to handle any plumbing issues you might have. Here are a few tips to guide you through the process of hiring a local plumber.
Checking for Certifications and Insurance
One of the first things you should do when considering hiring a plumber is to check their certifications and insurance. This is a crucial step to ensuring that the plumber you hire is qualified and can handle the job. A licensed plumber has undergone rigorous training and has the knowledge to handle complex plumbing issues.
Moreover, it's vital that the plumber is also insured. Insurance protects you from any liabilities in case of accidents or damages during the project. For instance, Go Pro Plumbing is a fully licensed and insured plumbing service provider, ensuring their customers receive high-quality service and are protected against any unforeseen circumstances.
Importance of Customer Reviews and Recommendations
Another valuable tool when hiring a local plumber is to check customer reviews and ask for recommendations. Online reviews can provide insights into a plumber's professionalism, timeliness, and quality of service. For instance, Go Pro Plumbing has received numerous positive testimonials from satisfied customers, highlighting their professionalism, quality of service, and timeliness.
Additionally, recommendations from friends and family can be a powerful tool in finding reliable services. They can provide honest feedback about the quality of service, price, and professionalism of the plumber they hired. This first-hand information can be invaluable in guiding your decision.
In conclusion, finding a reliable local plumber may take some time, but it's worth the effort to ensure your plumbing issues are addressed professionally and efficiently. When you're in need of a local plumber in Northern California, consider Go Pro Plumbing, known for its high customer ratings and comprehensive range of services.
How to Contact Go Pro Plumbing for Quick Fixes Today
When a plumbing emergency strikes, every second counts. That's why having a local, reliable, and responsive plumbing company on speed dial can be a lifesaver. Go Pro Plumbing is your go-to solution for same-day service and outstanding customer service in Northern California.
Same-Day Service and Outstanding Customer Service
With Go Pro Plumbing, you're not just getting a quick fix; you're receiving a commitment to excellent customer service and prompt response. They understand that plumbing issues can occur at any time, disrupting your regular routine and possibly causing significant damage. That's why they strive to deliver same-day service. Their goal is to get your plumbing system back in working order as soon as possible, minimizing the disruption to your day.
Their commitment to providing same-day service is not just about speed, but also about convenience and peace of mind. Whether it's a burst pipe, a clogged drain, a malfunctioning water heater, or any other plumbing emergency, you can rest assured that Go Pro Plumbing is ready and equipped to handle it.
How to Request a Service from Go Pro Plumbing
Contacting Go Pro Plumbing is a breeze. You can conveniently reach them by directly calling (916) 249-1646 to report your plumbing issue and schedule a service. Their professional and courteous customer service team is ready to promptly address your concerns and dispatch their team of experienced professionals to your location.
Go Pro Plumbing proudly serves clients across Northern California, including Sacramento and neighboring communities, providing top-notch plumbing services to both residential and commercial clients. This broad coverage ensures that no matter where you are in Northern California, help is never too far away when you need it.
In the fast-paced world we live in, Go Pro Plumbing ensures that your plumbing services don't lag behind. So, the next time a plumbing issue arises, remember that help is just a phone call away. Reach out to Go Pro Plumbing and experience the convenience of same-day service for yourself. It's not just a smart decision; it's a step towards a hassle-free and efficient lifestyle.
Conclusion: Trust Go Pro Plumbing for Your Plumbing Needs
When it's late in the night and a leaky faucet becomes a torrent or a clogged drain turns into an emergency, you need a fast-acting, dependable solution. Go Pro Plumbing is that solution. With their unwavering commitment to exceptional customer service, they stand ready to tackle your plumbing issues, no matter the scale. Whether it's a minor faucet repair, a complex water heater installation, or an unexpected plumbing emergency, their team of professionals is equipped to handle it all with efficiency and precision.
Go Pro Plumbing not only offers a wide spectrum of services, ranging from residential plumbing to commercial plumbing and emergency services, but they also ensure prompt same-day service. This means you won't have to wait anxiously for a solution to your plumbing woes. They are quick to respond, addressing your plumbing emergencies effectively and promptly, and ensuring minimum disruption to your routine.
Their high customer ratings and positive reviews, such as that from Mike Accer, a satisfied customer who said, "Go Pro Plumbing helped me and my family in an emergency situation and got the job done quickly", are testament to their reliable and quality service.
Moreover, they are adept at handling a diverse range of plumbing issues, from water heater repairs to toilet repairs, drain cleaning, and even handling slab leaks. Their expertise and dedication to their craft ensure that your home or business is in safe hands.
In conclusion, Go Pro Plumbing offers the perfect blend of expertise, efficiency, and excellent customer service. Their commitment to quality and their stellar reputation make them the go-to choice for all your plumbing needs. So next time you're faced with a plumbing issue, remember that the solution is just a phone call away. Trust Go Pro Plumbing – your nearest plumbing company for quick and efficient fixes today!